Automatic Wire Stripping and Ferrules Crimping Machine KS-T88 provides efficient processing of loose wire end sleeves/ferrules with plastic collars in different lengths. The ferruels are automatically fed by vibration plate. Stripping and crimping in one work step which greatly improves the crimping efficiency of the ferrules. This machine is equipped with 2 sets of vibration plate feeding system. The feeding guide rail is easy to adjust. One machine can be used for terminals of different sizes.
Features

1.No special tooling for length adjustment required, high efficiency;
2.High level of reliability due to maintenance and wear-free components.
3.Terminal feeding, wire stripping and crimping in one work step.
4.Bell mouth shape of the wire feeding hole for convenience;
5.With sensitive pneumatic induction control, crimping quickly;
6.The machine features a high level of reliability and flexibility. The use of premium components in combination with a robust construction ensures reliable operation;
7.Quick change of wire cross-sections & terminals with just a few hand movements;
8.Wire cross-sections can be changed quickly with just a few hand movements. After the terminals have been changed in the feeding bowl, only the cross-section-specific receptacle still just needs to be adjusted in and then production can continue;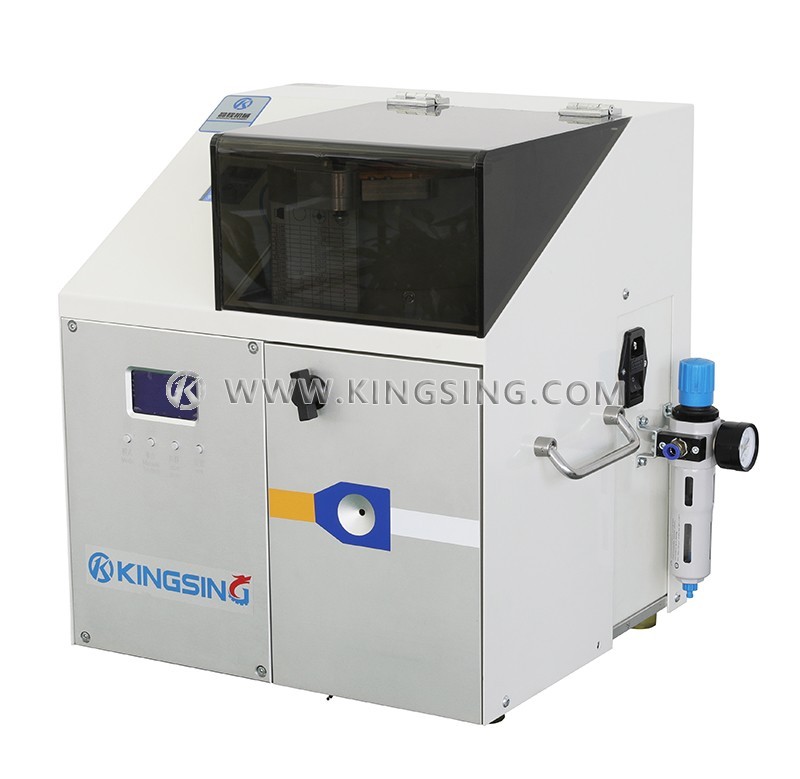 Wire Size Range:0.5-2.5mm²(AWG21#-AWG13#)(can be customized)
Stripping Length:6-10mm(can be customized)
Tubular Terminal Length:6/8/10mm(can be customized)
Air Pressure:0.5-0.7MPa
Power Supply:220V/50Hz
Dimension:400*340*450mm
Net Weight:32Kg
Function:cut&strip wire and crimp terminal all in one