This wire binding machine is widely used in wire harness processing business. The winding and binding speed is adjustable, we provide customize service besides standard machines. The machine is able to wind round and 8-shaped wires (according to customers' choice). All of its wearing parts are made of top quality material, high performance and long service time. The machine is controlled by a footswitch, the operators needs to put the wire in to the wire clamp and then step the footswitch, the machine will wind the wire and bind it automatically. It is a very smart machine which can help save lots of labor cost.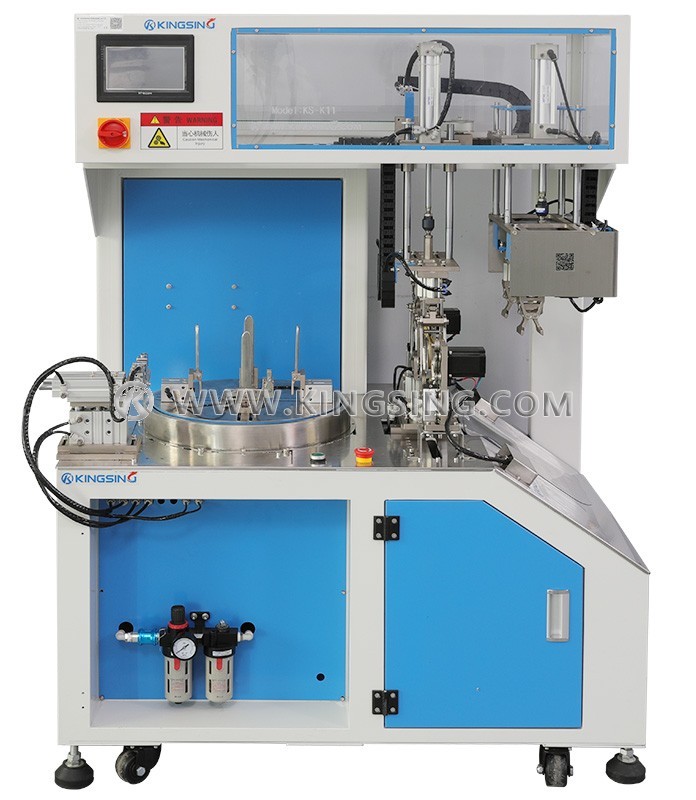 Speed: around 1200pcs/hour;
Binding tie cycle: adjustable (Mini. Distance 160mm);
Wire Size: Max. Diameter 3.3MM;
Power Supply: 220V/50Hz;
Air Pressure: 0.4~0.5Mpa.