This is an automatic heat-shrinkable tube cutting inserting and heat shrinking machine. 2 rolls of heat-shrinkable tubes can be mounted on the machine at the same time, so it's able to process 2 wires at a time. The operator only needs to put the head of the 2 wires into the working position, then the heat-shrinkable tubes can be automatically cut off and inserted on the wire and heat-shrinked.
The same machine can process many different products, but the fixture needs to be changed when the length or outer diameter of the heat-shrinkable tube changes. The device has a strong compatibility, whether round or flat heat shrink tube can be used.
The machine adopts PLC control system, color touch screen operation interface, tube cutting length, insertion depth, heating temperature, heating time and other parameters can be freely set in the program. The operation is simple, and the production capacity can reach 800~2500 pieces per hour.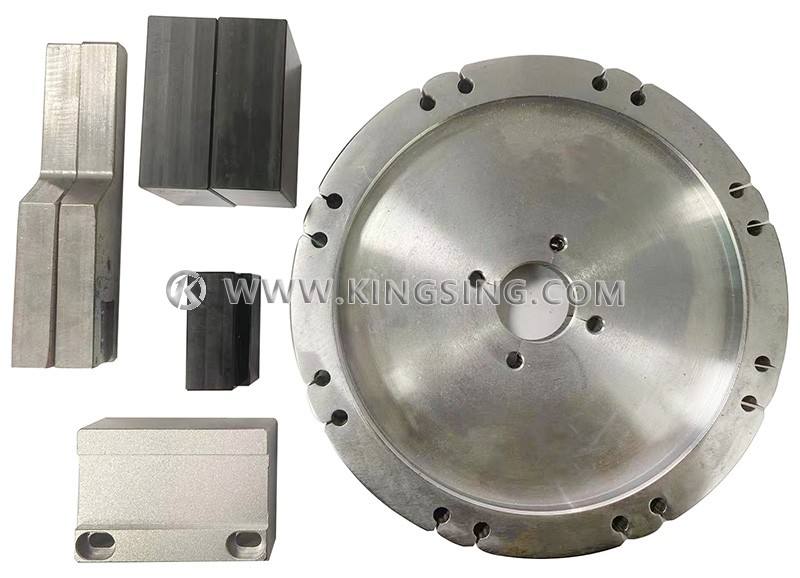 Available Tube Size: Φ2~8mm (round or flat)
Tube Cutting Length: 5~40mm (Max. 100mm can be customized)
Heating Temperature: 200~380℃ (Can be customized)
Air Pressure: 0.6 ~ 0.7Mpa
Circle Time: 2.5 seconds
Capacity: 800 ~ 2500pcs/hour (Depends on operator)
Control System: PLC, color touch screen
Power Rating: 850W
Power Supply: 220V 50/60Hz
Net. Weight: 75kg
Dimension: 500×640×1300mm