KINGSING is a leading manufacturer of wire harness processing machines in China, we supply wire cutting and stripping machines, terminal crimping machines, wire sealing & crimping machine, etc. Strict Quality Control, CE Approved, Durable and Affordable!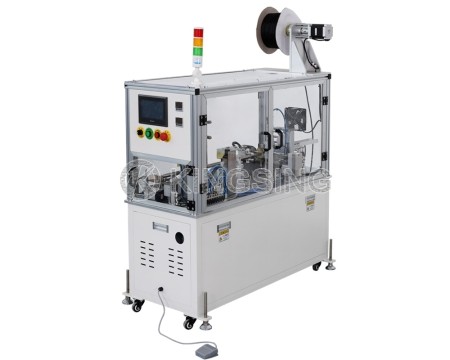 This is an automatic braided cable sleeve cutting and inserting machine, it adopts hot blade to cut the PET braided sleeving, so the cutting edge can be heat sealed while cutting. The finished sleevin
Supply Automatic Hot Knife Braided Sleeving Cutting Machine, Cable Sleeve Cutting Machine, Wire Sleeve Cutting Machine, PET Braided Mesh Tube Cutting Machine. CE Approved, Durable & Affordable.
wire stripping machine, terminal crimping machine, wire crimping machine, wire tinning machine, wire harness processing machine