Beautiful shape. Small size. Portable;

The shield layer can be brushed smoothly to facilitate later processing;

Easy to operate, the operator can get started quickly without any training;

Different sizes of wires can be used in this machine after adjusting the gap of brushing rollers;

Adapt pure copper silent high-speed motor to ensure the machine performance steady and its long life-span;

The rotating direction of the brushing roller can be switched with one-key, which is applicable for different brushing requirements;

The rotating speed of brushing roller can be adjusted freely by turning the adjusting knob.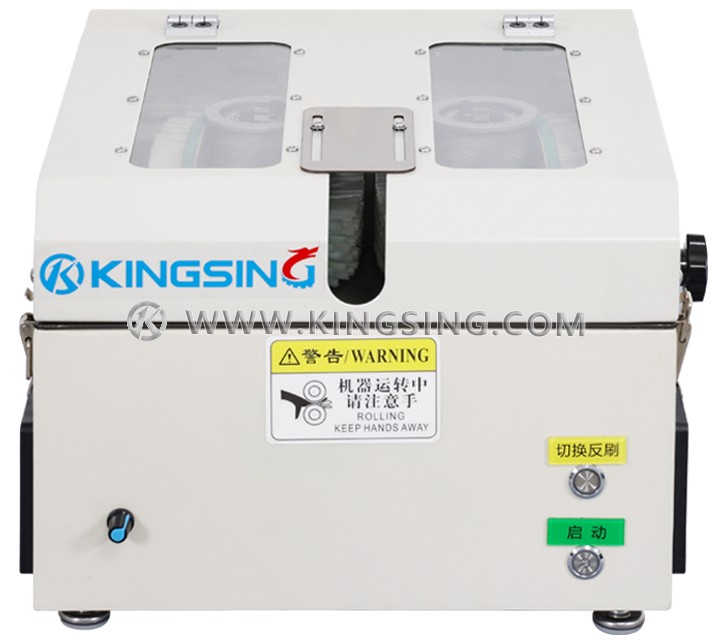 Brushing Length:10~100mm
Wire Range:OD Ф4~Ф40mm
Motor Speed:0~3000RPM(adjustable)
Power Supply:220V 50Hz
Rated Power:380W
Net weight:24KG
Dimension:330*390*248mm
Note: Conforms to the relevant CE directives on machine safety and electromagnetic compatibility.