This is a fully automatic ribbon cable stripping crimping and tin soldering machine,
one side stripping and crimping,

another side twisting and tin soldering.
The ribbon cable slitter is able to slit the ribbon cables automatically, the slitting length can be set in program freely. It is also suitable for processing normal electronic wires, it can process more than 5 wires at a time, the production efficiency is very high.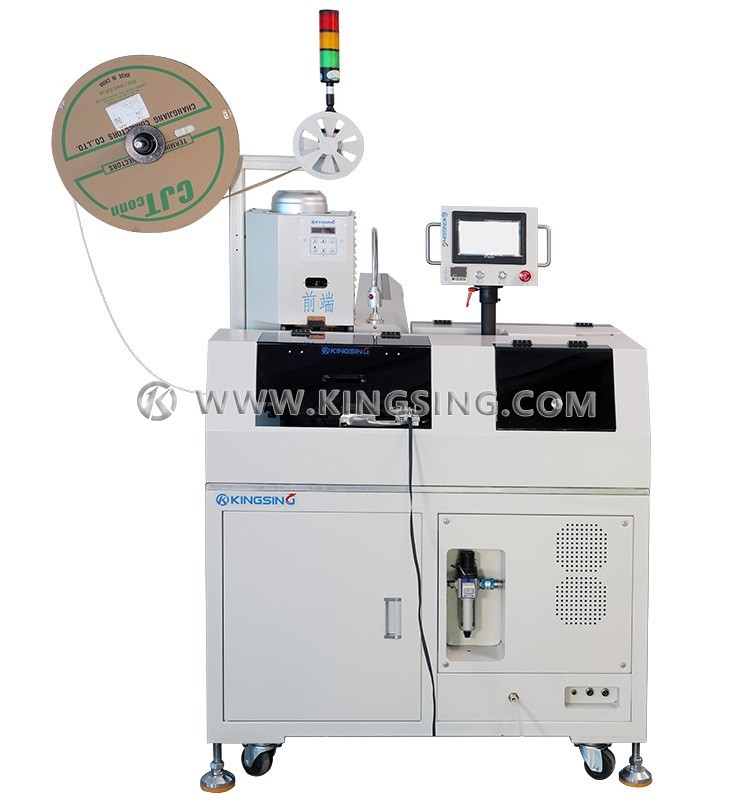 Available Wires:2-20Pins Ribbon Cable (Max. Width: 28mm), Normal Electric Wires
Available Wire Size: AWG28 ~ AWG18 (OD 0.8 ~ 2.5mm)
Cutting Length: 55 ~ 850mm
Stripping Length: Wire Head Max. 7mm, Wire Tail Max. 15mm
Available Terminals: PH,XH,ZH,SCN,SM,VH,etc.
Crimping Capacity: 8500pcs/hour
Air Pressure: 0.4 ~ 0.7Mpa
Power Supply: 220V 50/60Hz
Power Rating: 4000W
Net. Weight: 450Kg
Dimension: 1800 × 1100 × 1520mm