This is a wire hot stamping machine, the downward pressure is driven by the cylinder, and there is no need to adjust the stroke when switching between different wire diameters, which is easier to use than the electric one.
The characters are engraved on the copper disc, and the print content can be modified by rotating the disc. Supported characters are: ABCDEFGHIJKLMNOPQRSTUVWXYZ+-/· 0123456789, and including a space.
The heating temperature of the character mold can be set freely. The operator only needs to put the wire into the fixture and step on the pedal switch, then the pre-set characters will be scalded to the wire insulation automatically.
The printed color is determined by the color of the hot transfer strap (White or Black), you can choose the appropriate ribbon color according to the color of the wire. The size of the character is determined by the mold, we can customize the appropriate character size according to the wire diameter. The maximum number of characters that can be printed can also be customized on demand.
When the wire diameter is fixed, we can also customize the arc-shaped font, and the radian is customized according to the wire diameter, which can ensure that the text is clearer.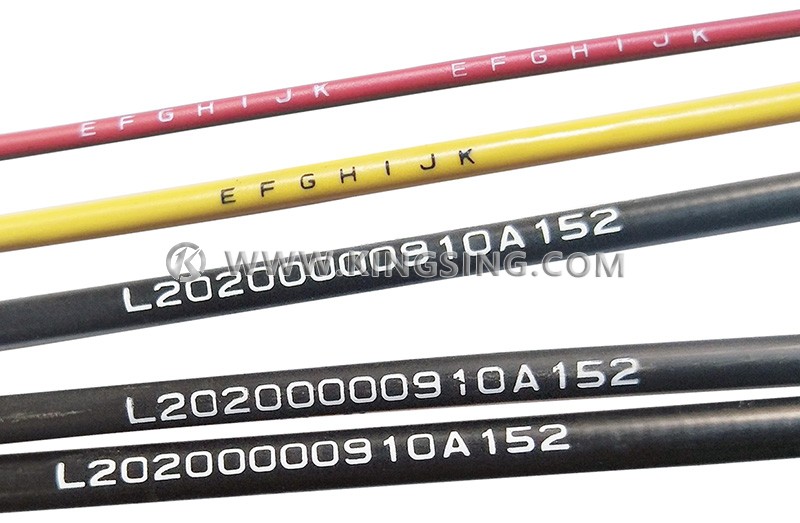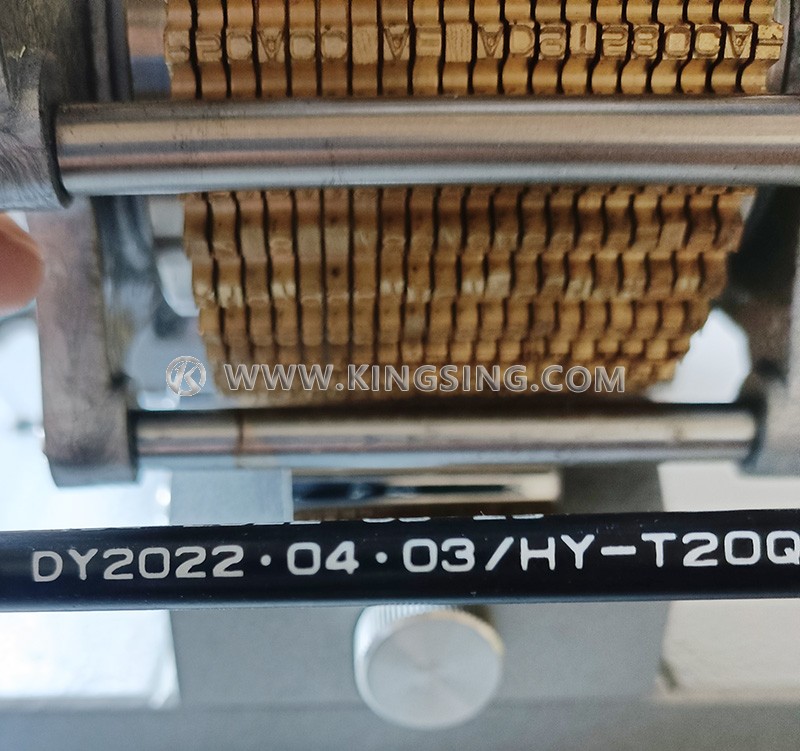 Stroke Adjust Method: Free adjustment

Available Cable Diameter: Φ2~16mm
Character Size: 1.0~2.4mm (Customized)
Number of Characters: 7~50 (Customized)
Temperature: 60℃~180℃
Air Pressure: 0.4~0.7Mpa
Power Rating: 80W
Power Supply: 220V/50Hz (110V can be customized)
Net Weight: 20Kg
Dimensions: 355x280x360mm