This binding machine replaced traditional wire harness binding by manual, the cable tie will be twisted according to your required cycles and then cut by the machine. The machine is suitable for AC/DC power cord, USB data cable, video cable, HDMI cable, and other types of transmission line. Applying with PLC controlling system, cable tie cutting length and tighten laps can be set through program easily.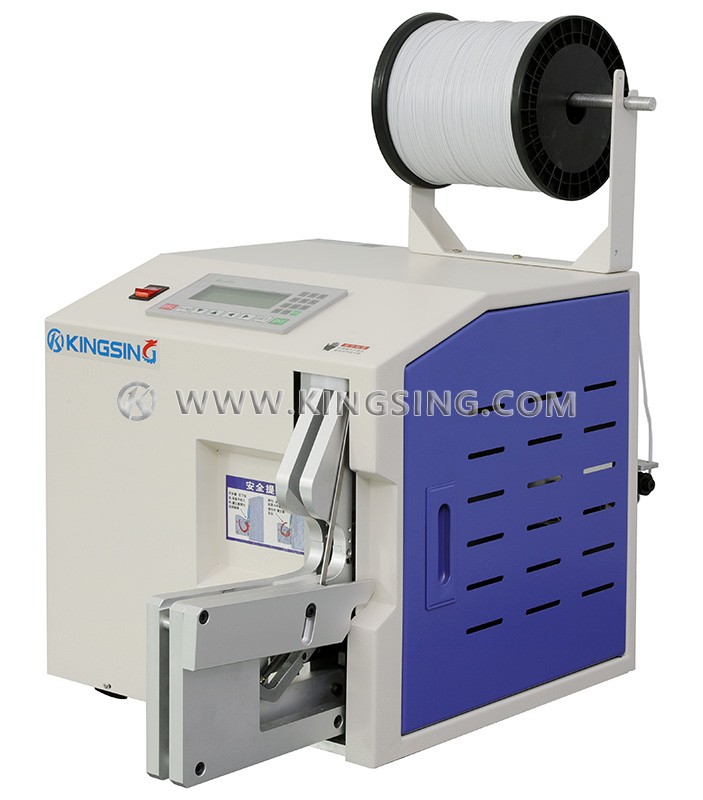 Available Binding Diameter: 15~40mm (optional)
Cutting Length: 50 ~ 200mm
Tolerance: ± 0.1mm
Speed: 500 - 800pcs/hour
Power: 260W
Net Weight: 35Kg
Dimension: 430 × 340 × 250mm
Other binding range is customizable
Binding Diameter from 30~70mm / 40~90mm and other range is customizable.

Sample