This equipment is applicable for the fixed point tape wrapping work, according to the requirements, it can adopt digital adjusting method to adjust the tape wrapping number of turns, any number of turns is acceptable, the adjustment is convenient. For the wrapping of round pipe or thick cable, it is more tight and smooth. The tape wrapping overlap degree is high, especially for the tape of narrow width, the performance is good. Operation is simple and convenient, which can greatly reduce the labor intensity of the workers.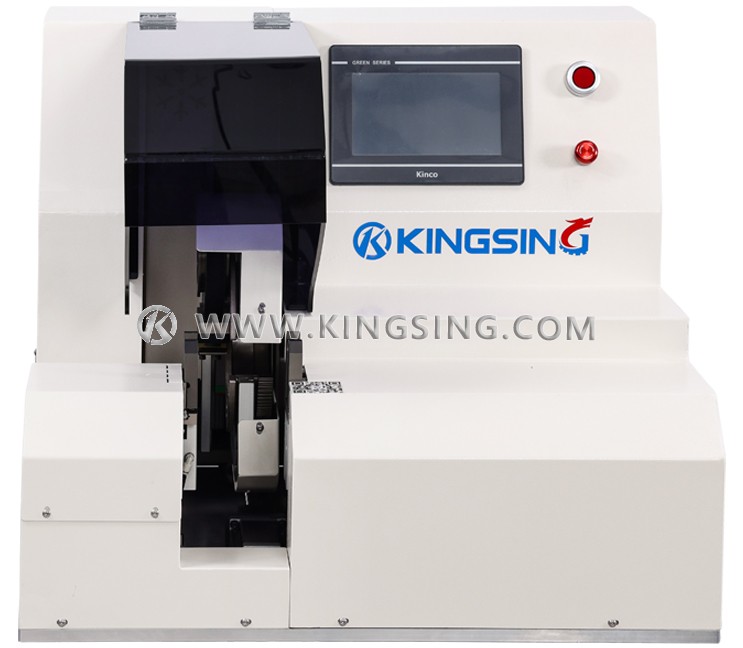 Operating mode: touch screen, foot pedal
Working mode: full wrapping, point wrapping, multi-segment wrapping
Air pressure: 0.4-0.6MPa
Wrapping length: ≥120mm
Wire diameter: 6mm-28mm
Tape specifications: outer diameter: < 105mm, width: <40mm
Tape type: PVC /PET/ lint / acetate tape , etc
Precision of wrapping: ±2mm
Humidity: 10-90%RH (no condensation)
Max frequency: 600Pcs/H
Power supply: AC110V~ AC220V
Working temperature: 0-40°C
Rated power: 400W
Dimensions: 650*600*560mm
Net weight: 70kg
Note: Conforms to the relevant CE directives on machine safety and electromagnetic compatibility.