The rotary wire spool handling tray is design for loose wire coils, the self-tension of the wire can make it rotate automatically while pulling wire from the coil center, it can prevent the wire from becoming twisted or knotted. On the consideration of economic cost and space saving idea, we made this very handy wire feeder.
Light and portable;

Robust & reliable;

Excellent price/performance ratio;

Easy to operate, the operator can get started quickly without any training;

Reasonable space design and centralized functions;

The bottom is equipped with rubber foot pads to improve stability and support;

Economical and practical, compact structure, beautiful appearance.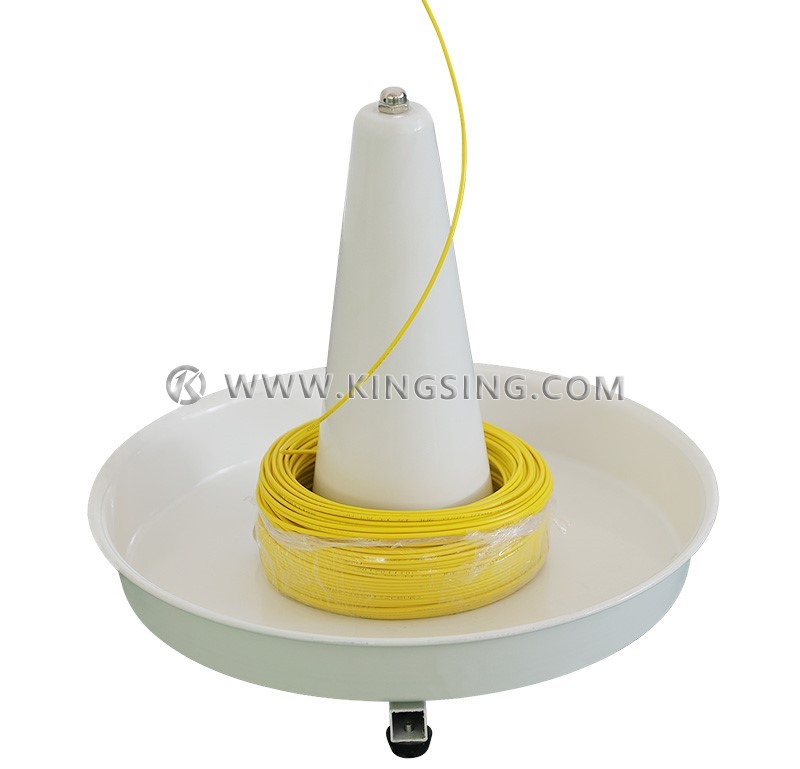 Scope of Application:loose coil
Available Wire Size:Φ0.5~4mm
Wire Spool Diameter:Max. 300mm
Wire Spool Width:Max. 100mm
Wire Spool Weight:Max. 10Kg
Net. Weight:2.5Kg
Dimensions:Φ380×350mm
Note: Conforms to the relevant CE directives on machine safety and electromagnetic compatibility.