The automatic webbing cutting machine runs for hot cut and cold cut respectively through simply choosing cutting mode, it automatically cuts and seals synthetic materials without fraying in hot cutting mode, and cutting is also very neat in cold cutting mode due to using a cold cutter like scissors. Fully digitalized control makes a simple and easy use, excellent price/performance ratio.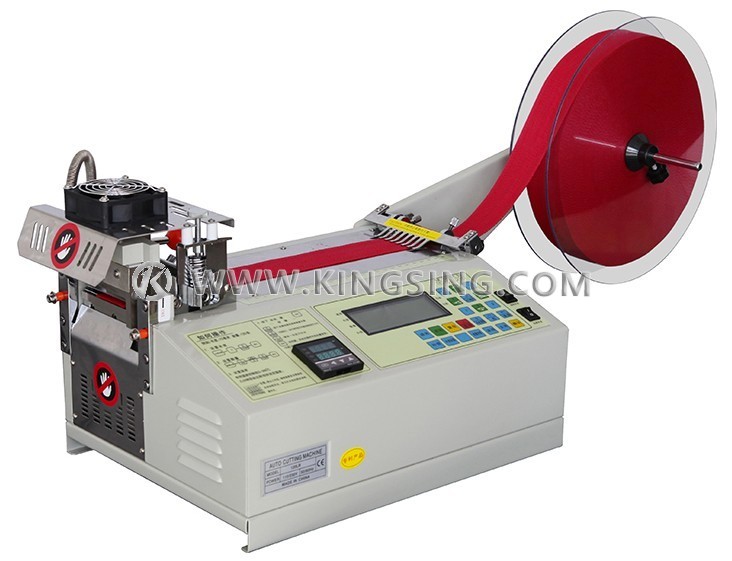 Applicable Material: Woven Belt, Hook and Loop Tape, Shrinkable Tube, Flat Cable, Plastic Zipper, Strap Belt, etc.
Cutting Kinfe: Cold & Hot
Max.Cutting Width: 100mm
Cutting Length: 0-9999mm
Cutting Speed: 4000Pcs/hour
Power Supply: 220V/50Hz 110V/60Hz
Power Rating: 350W
Max. Temperature: 250℃
Net Weight: 26Kg
Dimension: 410 × 525 × 430mm

Note: Conforms to the relevant CE directives on machine safety and electromagnetic compatibility.