Intelligent digital temperature control, LCD display, independent control system, this machine is suitable for wire harness heating business. According to manufacturing technique adjust temperature, short shrink time, this heating machine is applicable for different length of shrinkable tube. It is able to work 24 hours a day without any problem. It adopted an all-round thermal reflection material to ensure uniform heating of shrinkable tube.
Temperature control system adopt stepless adjustment method, temperature tolerance within 2 ℃

Pre-setting function allow the operator to set the required parameters before starting the machine.

Infrared ray heating tube position is easy to adjust, which guaranteed the distance from the light source to the convey belt.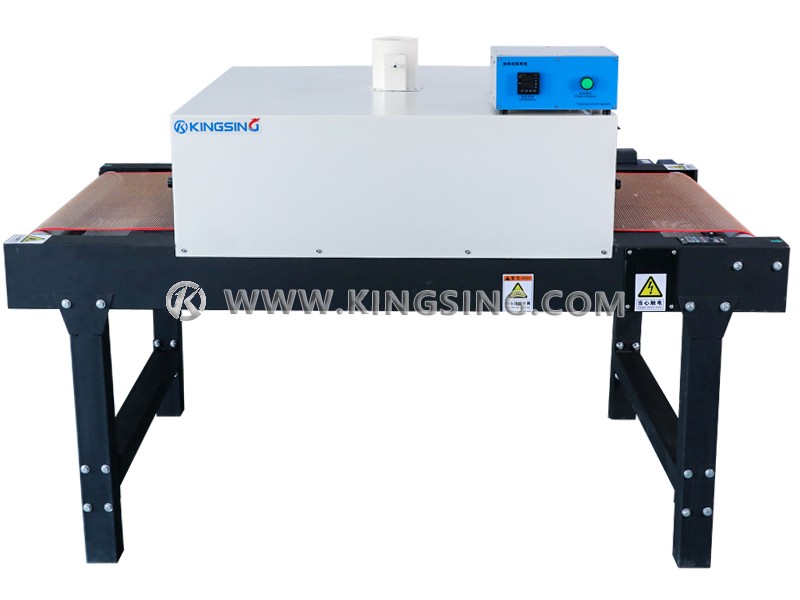 Convey Belt Material: Teflon
Convey Belt Width: 400mm (other size is customizable)
Max. Feeding Width: 400mm
Max. Feeding Height: 100mm (adjustable)
Feeding Speed: 1~5m/min
Heating Mode: infrared ray
Feeding Motor Power Rating: 90W
Heating Tube Power Rating: 500W x 8 sets
Cooling System Power Rating: 100W
Machine Power Rating: 4200W
Power Supply: 220V
Machine Dimension: 1900 x 970 x 800mm
Convey Machine Dimension: 1800 x 860 x 1070mm
Heating Area Dimension: 1000 x 650mm