The hot crimping machine offers a special technology in combination with flexible resistance welding systems that can connect magnet wires in a reliable process by material locking without removing the insulation first, even flexible copper wires with large cross-sections can easily be welded to standard pipe eyelets.
In many cases, these magnet wires are electrical isolated.Due to the intense heat, hot crimping vaporizes the insulation during the crimping.
By eliminating the production step ofstripping the isolation, the productivity of making the electrical connectionsis increased. As there is no stripping, no metal is removed, so maximum strength is guaranteed.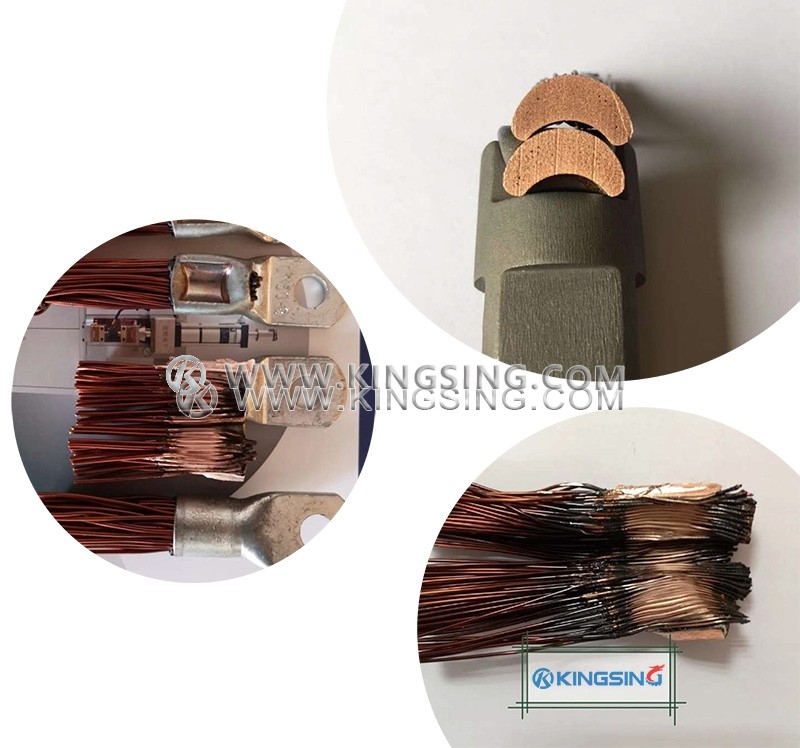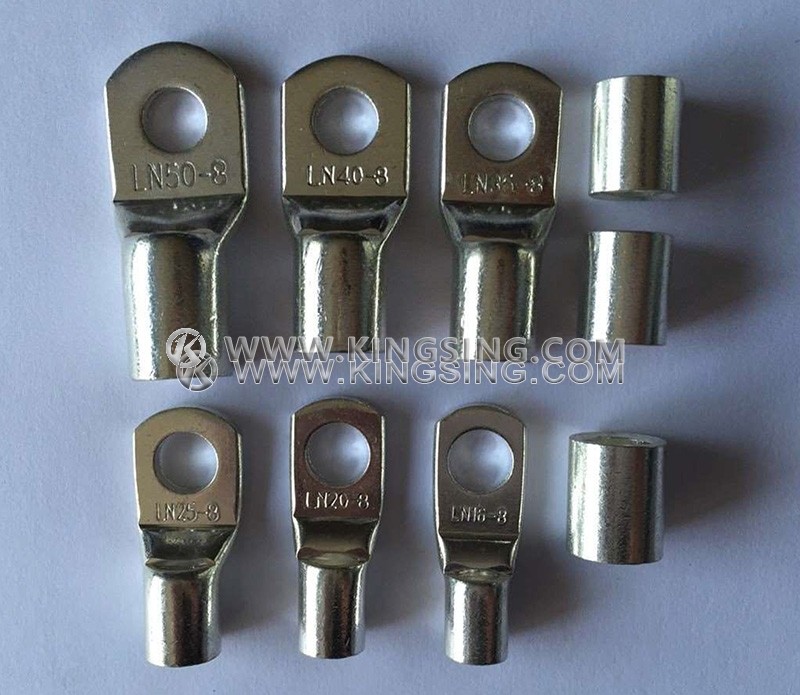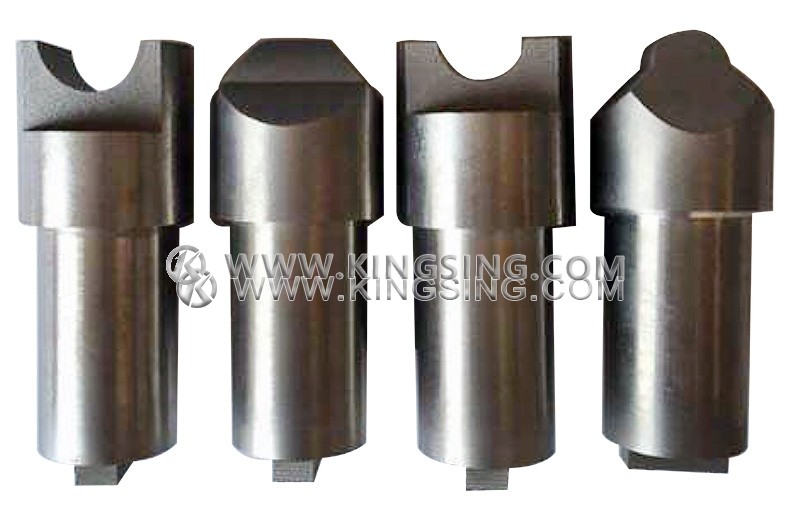 In order to weld wires and components to terminal connectors, we adapt tools to your application or re-design them. This means the necessary positioning of the individual components in relation to one another and thus a constant energy density per mm2 is guaranteed.
Hot crimping is a type of resistance welding. Hot crimping differs from other types of resistance welding because it uses a conductive metal sleeve to pass the current, generate the heat and hold the wires together. This sleeve fuses the wires and makes one compacted metal part. The sleeve can be a cable shoe, a terminal or a simple round sleeve.
The joint is formed using a process that is called diffusion welding. Diffusion welding means the copper is joined because the copper wires and the copper connector fuse together at near-tomelt temperature. The material stays in solid phase and never enters the liquid phase.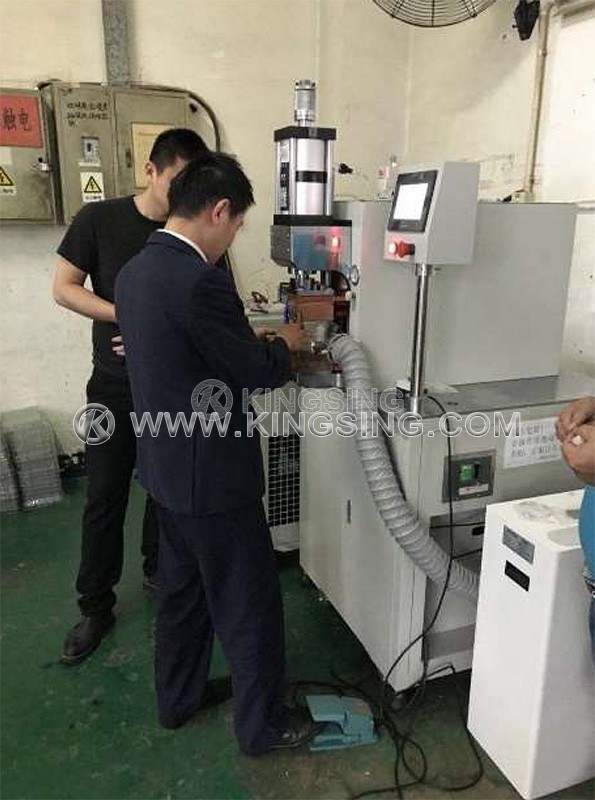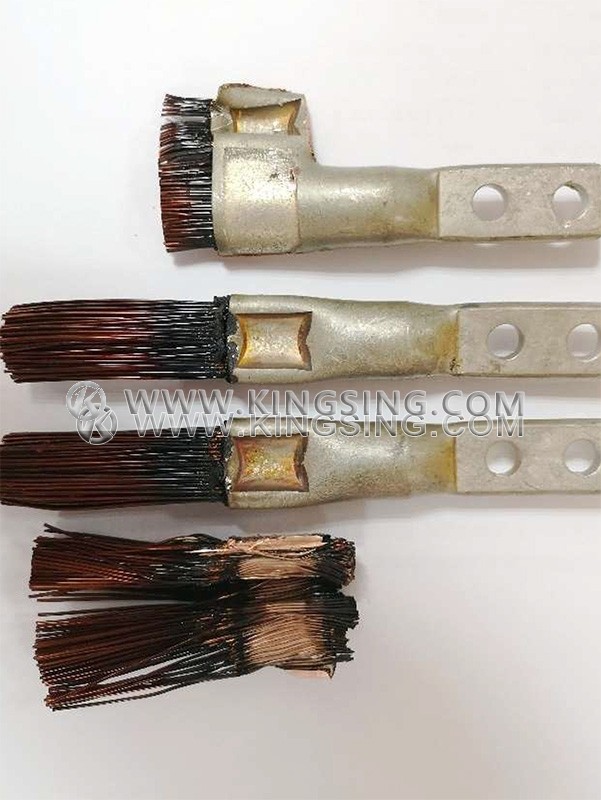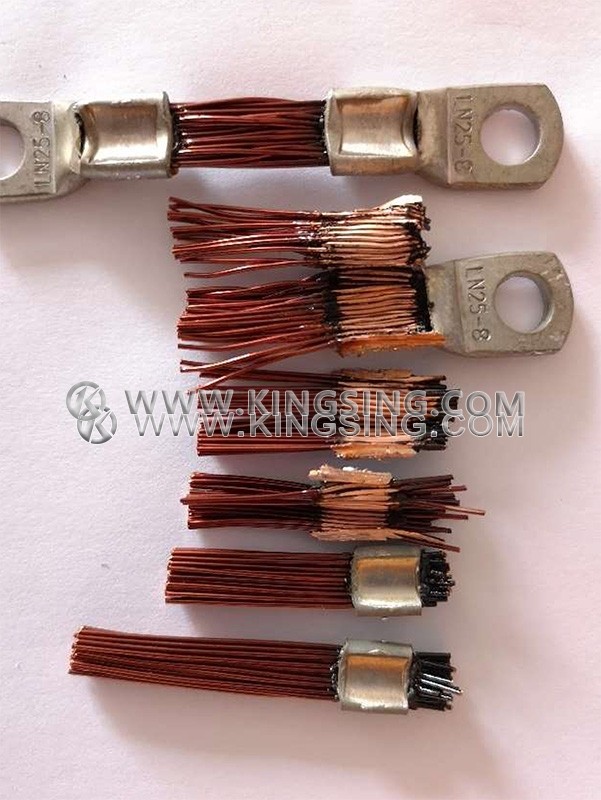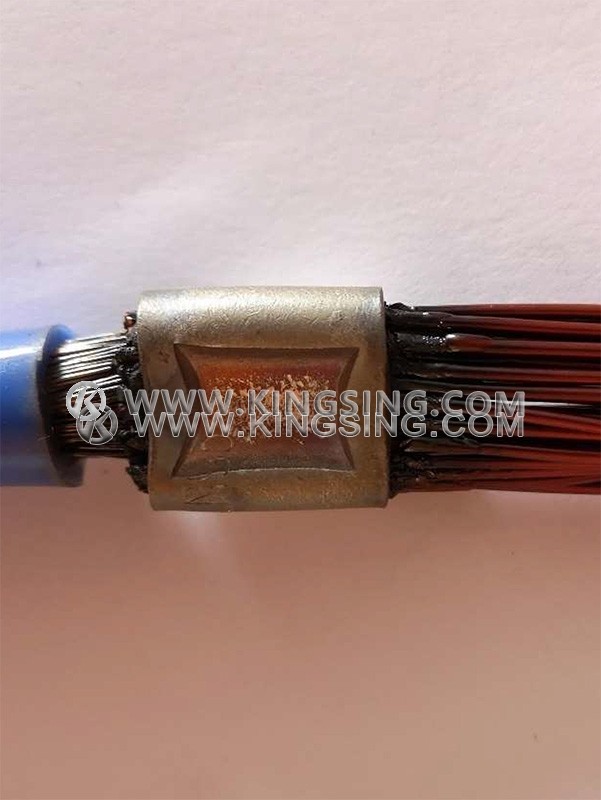 Similar to resistance welding, hot crimping relies on heat generated by the electrical resistance of the material being welded and the force used to hold the materials together during welding. It produces electrical connections with a very high conductivity, nearly zero contact resistance and free of any significant voltage drop. The hot-crimped joint has very high tensile strength and will not weaken over time due to vibration or temperature, as it is one solid piece of metal. Due to the heating the metal anneals andmechanical stress in the joint is relaxed, thus minimizing stress on the copper in the wire and terminal after the joining process.
Hot Crimping has seen a large growth in the automotive market due to the electrification of the powertrain. High current connections from the battery to the inverter, from the inverter to the electrical motor and inside these components can all use Hot Crimping as a joining technology. The low electrical resistance will lead to lower temperatures for the parts in operation, increased reliability and higher electrical efficiency of the parts, compared to conventional joiningtechnologies.
Another growth market for Hot Crimping is the renewable energy, where often high electrical currents are generated, for example in windmills, water turbines, PV installations, etc.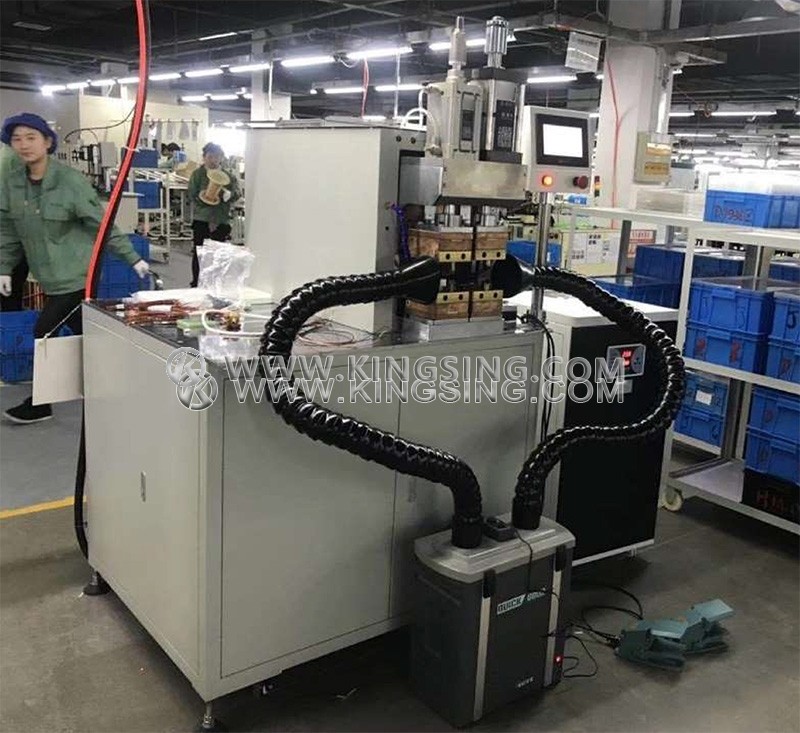 Available Wire Size: Max. 75mm2
Memory Function: Store Max. 60 programs
Crimping Force: Max. 1000Kg
Electrode Diameter: 8 ~ 25mm
Welding Temperature: 600℃
Power Supply: 380V (±5%) 50~60Hz
Max. Power Rating: 75KVA
Air Pressure: 0.6~0.7Mpa
Air Consumption: 5L/min
Working Temperature: 10 ~ 40℃
Working Humidity: 0% ~ 85%
Dimension: 800×800×1753mm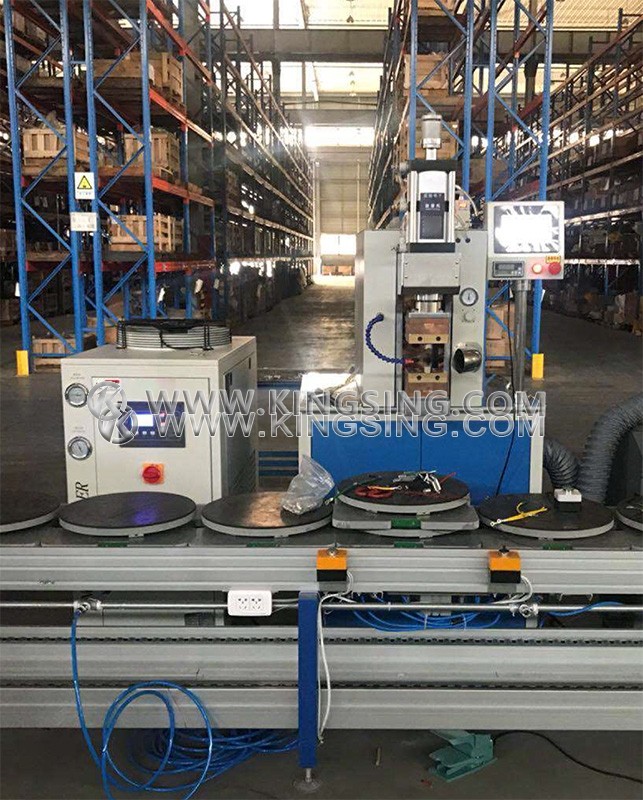 Production Capacity
Wire Size 
 Time Required
< 5mm2
 5s
< 10mm2
 10s
< 25mm2
 15s
< 40mm2
20s 
<50mm2
 20s
< 70mm2
25s 
Available Motor Stator Size:
Motor stator diameter: 20~1000mm
Single enamelled wire diameter:<1.5mm
Max. wire size: 75mm2
Copper tube Max. diameter:16mm
Lead wire length: >40mm (15~40mm can be customized)