This is a power cord plug injection molding machine, suitable for injection molding of power plugs, data cables, USB, audio cables, chargers, connectors and other products. The injection mold needs to be customized according to the product, and the quantity that can be injected at a time depends on the size of the product.
It is suitable for various thermoplastics: PVC, TPR, TPE, PE, PBT, PC, PS, PP, PU, PA, POM, PMMA, PET, PPO, PPS, ABS, LCP, acrylic, melamine, nylon , polypropylene, polystyrene, etc.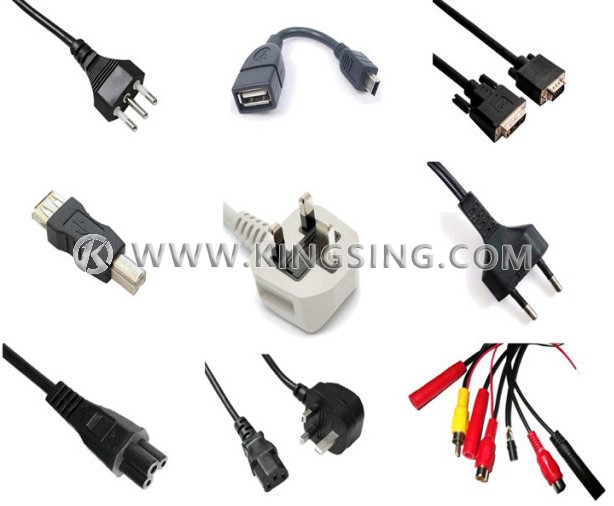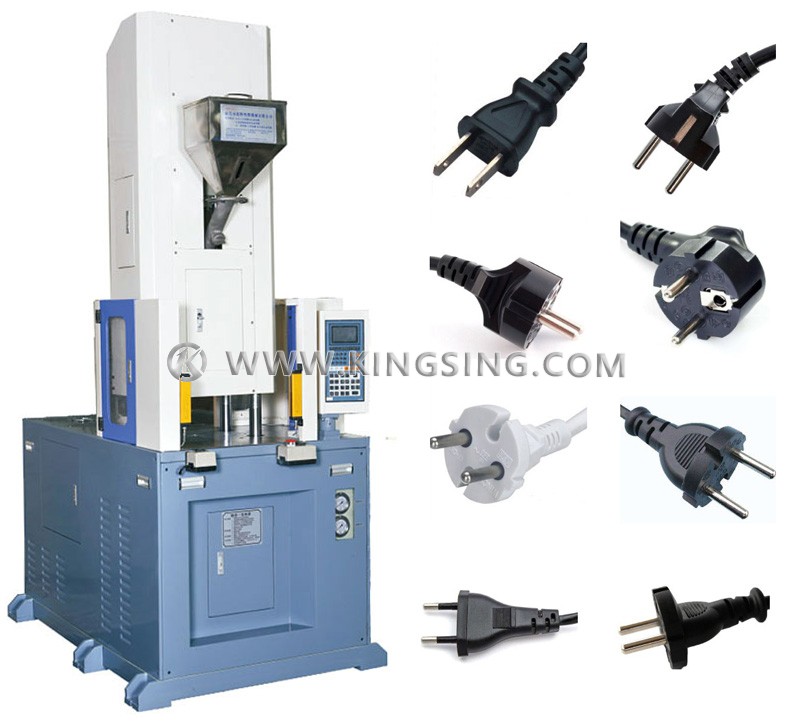 Screw Diameter
Φ28mm
Φ32mm
Φ36mm
Injection Pressure
212Mpa (2170kgf/cm2)
162Mpa (1661kgf/cm2)
128Mpa (1312kgf/cm2)
Theoretical Shot Volume
80cm3
104cm3
132cm3
Max. Shot Weight
74.4g (2.6oz)
96.7g (3.4oz)

122.9g (4.3oz)
Injection Rate
73cm3/s
95cm3/s
121cm3/s
Injection Speed
118mm/s
Screw Ration Speed: 0~240rpm

Nozzle Out From Platens: ≥45mm
Clamping Force: 60ton (588KN)
Clamping Stroke: 200mm
Min. Mould Thickness: 180mm
Max. Opening: 380mm
Distance Between Columns: 460*330mm
Max. Mould Size: 440*400mm
Ejector Distance: 40mm
Ejector Force: 2.7Ton (26.5KN)
System Pressure: 13.7Mpa (140kgf/cm)
Oil Tank Capacity: 230L
Motor Power: 11KW (15HP)
Net. Weight: 2600kg

Dimension: 1800×1400×3000mm
Note: Conforms to the relevant CE directives on machine safety and electromagnetic compatibility.