This series of waste wire dismantling and recycling machine is specially designed for various large cables. It can quickly and efficiently separate the sheath and copper core of various large square wires. For details, please refer to the technical parameters or contact our sales staff.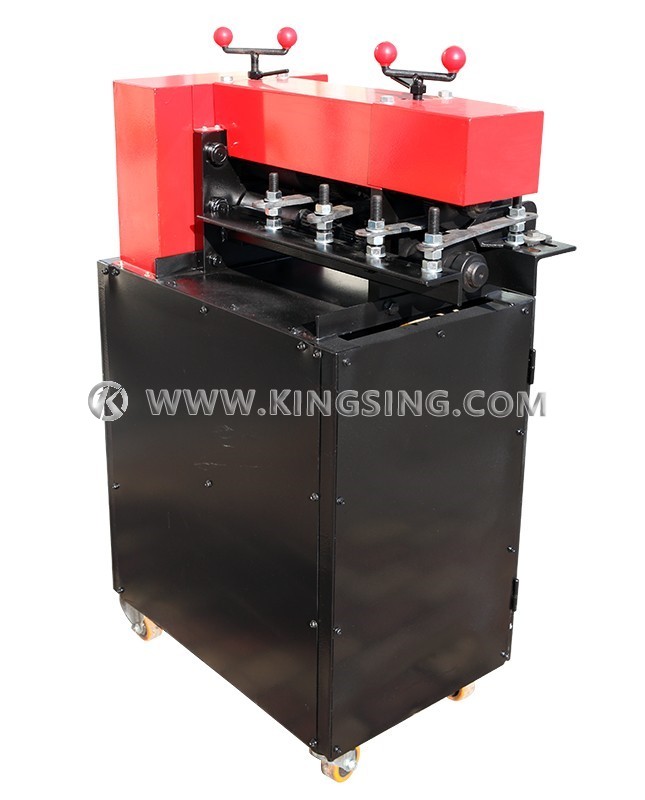 Model
KS-S501
KS-S502
KS-S503
KS-S504
KS-S505
Available Cable Size
Ф1.5~98mm
Ф1.5~150mm
Ф1.5~150mm
Ф10~Ф200mm
Ф65~150mm
Daily Output
200~5000KG
200~10000KG
1000~8000KG
1200~10000KG

1200~10000KG
Power

220V/3.0KW

380V/3.0KW

380V/4.0KW

380V/4KW

Net Weight
240KG
285KG
270KG
300KG
360kg
Dimension
850*600*1250mm
930*550*1320mm
860*550*1280mm
900*580*1500mm
600*790*1300mm
Picture


Note:
In the case of extremely hard, tough wires, processing may not be possible even within the cross section range. In case of doubt, KINGSING will be happy to provide processing samples of your wires.

Conforms to the relevant CE directives on machine safety and electromagnetic compatibility.