The cable prefeeding machine is the perfect choice for the optimum feeding of wires from reels, the adjustable feed belt pressure prevents damage to the material during transport.
A moveable dancer pulley allows the wire prefeeding machine to easily respond to the typical intermittent starting and stopping actions associated with automatic wire processing machines.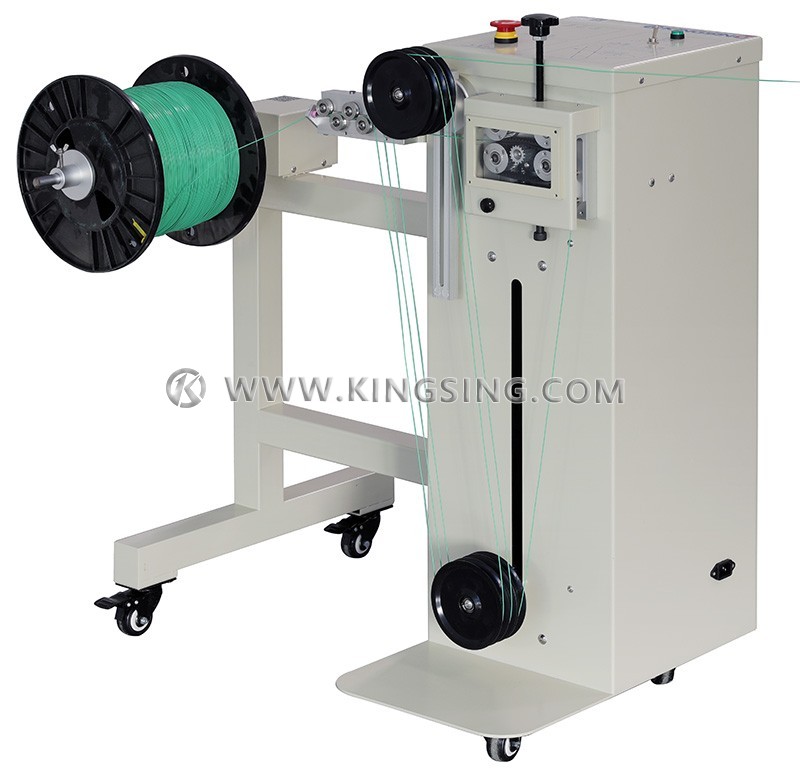 Available Material: reel coils of soft wire
Available Wire Size: Φ0.6 ~ 5mm
Max. Feeding Speed: 2.5m/s
Max. Reel Weight: 30Kg
Power Supply: 220V/50Hz
Power Rating: 120W
Net. Weight: 58Kg
Dimension: 450 × 430 × 760mm

Note: Conforms to the relevant CE directives on machine safety and electromagnetic compatibility.