This is an economic webbing cutting machine which cuts and seals the end of tape without fraying, all parameters including blade temperature can be set via the control panel, it uses a high precise stepping motor to accurately and quickly measure to length.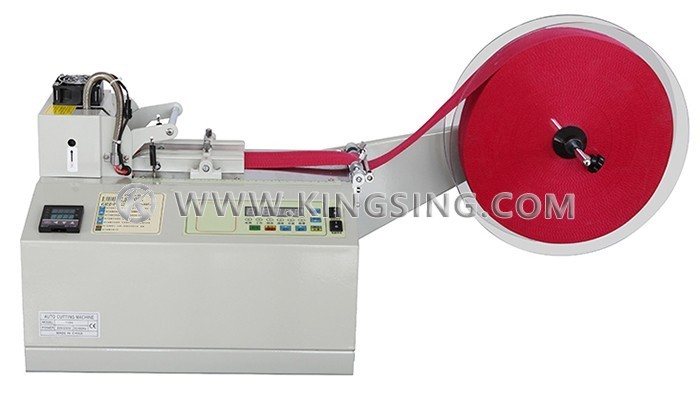 Woven Tape, Nylon Webbing, Bag Belt, Safety Belt, Silk Ribbon, etc.
Cutting Knife Type: Hot Knife (no cold knife function)
Max. Cutting Width: 68mm
Cutting Length:0-9999mm
Cutting Speed:4000pcs/hour
Max. Blade Temp: 320℃
Power Supply: 220V/50Hz 110V/60Hz
Power Rating: 570W
Net Weight: 24Kg

Note: Conforms to the relevant CE directives on machine safety and electromagnetic compatibility.