The belt cutting machine runs for cold cut and hot cut respectively though simply choosing running mode, cutting is neat due to using a cutter like scissors, it also melts the end of tape without fraying in hot cutting mode. The cutting blade is very durable because they are made of high-speed steel.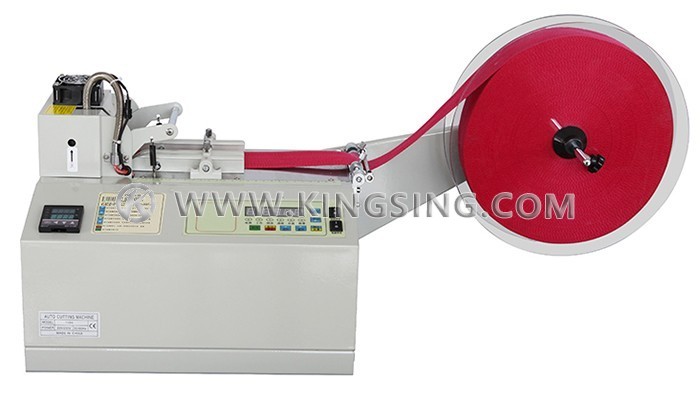 Applications: Nylon Webbing, Hook and Loop Tape, Strap Belt, Safety Belt, Leather Belt, etc.
Max.Cutting Width:60mm
Cutting Length: 0-9999mm
Cutting Speed: 4000Pcs/hour
Max.Blade Temp:250℃
Power Supply: 220V/50Hz 110V/60Hz
Power Rating: 570W
Net Weight: 24Kg

Note: Conforms to the relevant CE directives on machine safety and electromagnetic compatibility.