The multi-spool wire dereeler is able to handle 8 wire spools at the same time, it's suitable for both wire reels and loose wire coils.
The system distinguishes itself through its simple design and ease of use, thanks to the braking system of the rotary plate, the wire can be let to any downline machines for trouble-free feeding.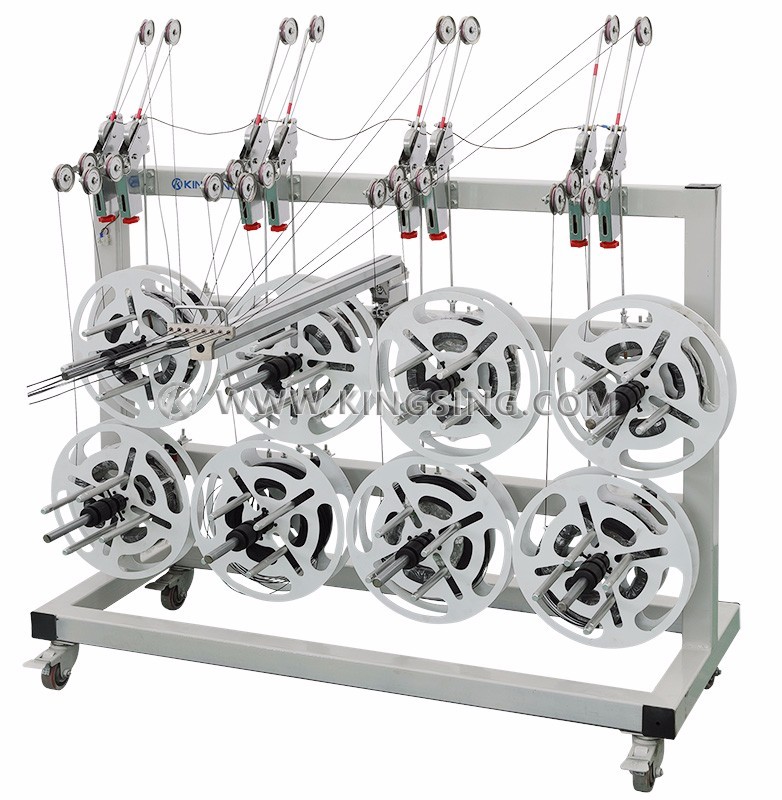 Scope of Application: wire reel or loose coil
Available Wire Diameter: Φ0.5~4mm
Max. Ribbon Cable Width: 30mm
Wire Spool Diameter: Max. 300mm
Wire Spool Width: Max. 250mm
Wire Spool Weight: Max. 20Kg
Net. Weight:
Dimensions: 1400×1050×1450mm

Note: Conforms to the relevant CE directives on machine safety and electromagnetic compatibility.