The terminal crimping force monitor CFM4203 performs a powerful, proven, crimp defect detection. A robust, reliable performer for detecting wire crimping defects and providing 100% traceability, it supports up to 2 channels!
The system captures the crimp force signature over time, and compares this signature to the reference or "learned" signature using OES's patented CDA algorithm.

3-zone analysis is performed for worldclass discrimination between normal and abnormal cycle signatures that identify a defective crimp.

Interfaces with press control to stop the crimping when the process signature moves outside of the tolerance limits.

The ForceView for Windows software stores all production data for playback or export, crimp process data can be logged. Immediately color graphs of crimp process signatures are displayed on ForceView for Windows showing any trend relative to configurable upper and lower tolerances.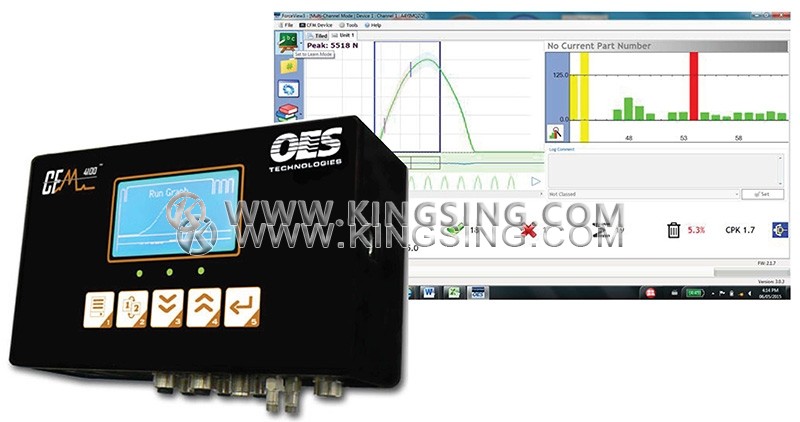 Note: Conforms to the relevant CE directives on machine safety and electromagnetic compatibility.