The hydraulic terminal crimping machine is designed for crimping large gauge wires up to 250mm2.
It is convenient and quick to change the crimping die, various crimp shapes can be customized.

It does not need an additional hydraulic station, it has pressure-holding function during crimping, and has large crimping force.

It can replace traditional hydraulic equipment and is widely used in wire harness processing industries such as new energy and electric vehicle charging piles.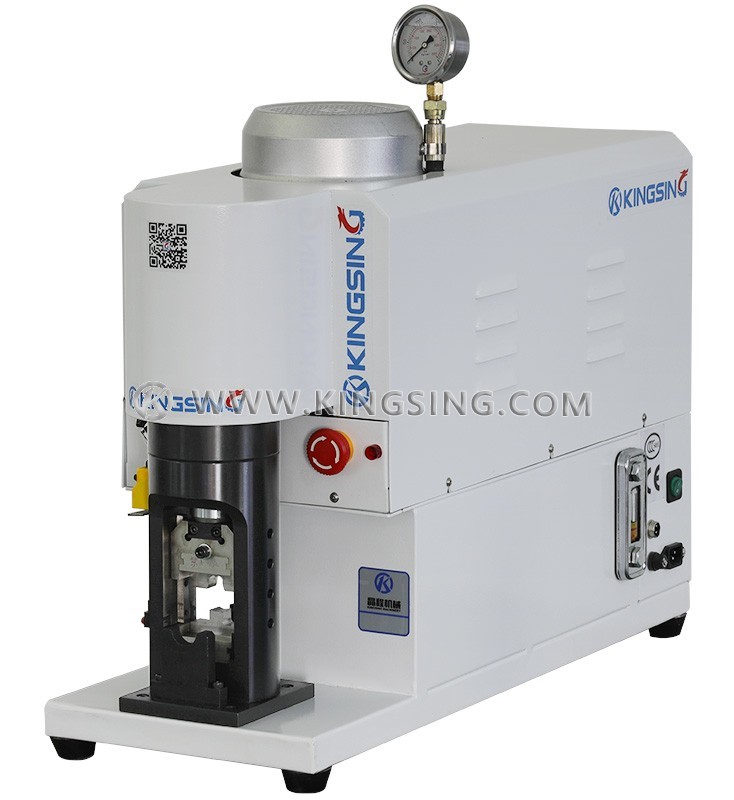 Available Wire Gauge: 10-250mm2
Crimping Force: 30Ton
Crimping Stroke: 50mm adjustable
Working Mode: Automatic, Manual, Step Power Supply: 220V 50/60Hz
Net. Weight: 70Kg
Dimension: 260×700×650mm