This wire stripping and crimping machine is able to process wire gauge from 18 to 32.
Mature design ensures smooth feeding and crimping.

Top quality blades allow perfect stripping effect.

It saved the stripping step than traditional semi-automatic crimpers, largely improved working efficiency.

Crimping speed is controlled by the operator through a foot pedal, the longer the operator uses this machine, the faster the working speed will be.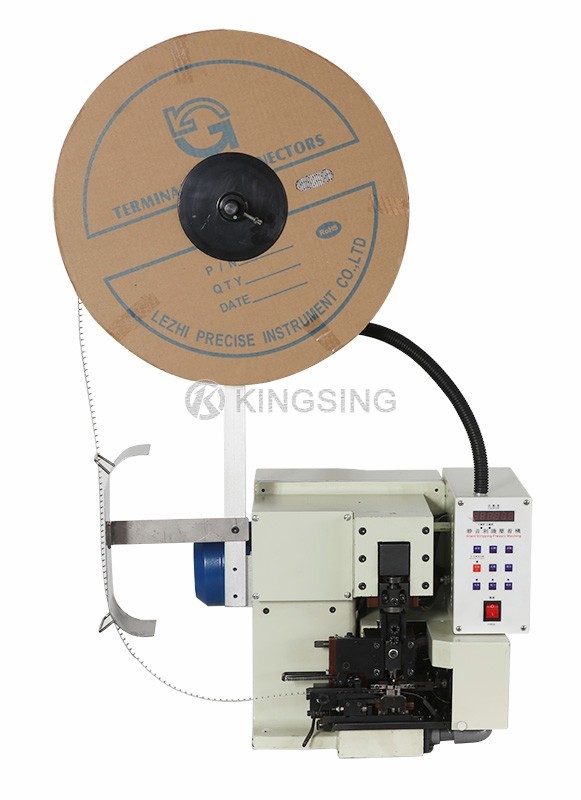 Available Wire Size: AWG18~AWG32
Stripping Length: 1.5 ~ 10mm
Stripping Accuracy:± (0.01mm×Stripping Length)
Crimping Force: 1.5Ton
Stroke:30mm (40mm is customizable)
Speed:1000 ~ 1500 pcs/hour
Power Supply: 220V/50Hz
Net Weight: 75Kg
Dimension:360 × 390 × 390 mm