This is a fully automatic tape cutting and marking machine, it is equipped with 2 mark pens on top of the machine, which can automatically mark at the designated position of the belt, and the position can be freely set in the program, it supports Max. 12 positions.

Color touch screen operation interface, all parameters are intuitive and easy to understand, the marking function can be turned on or off freely, and the cold knife or hot knife can be freely switched.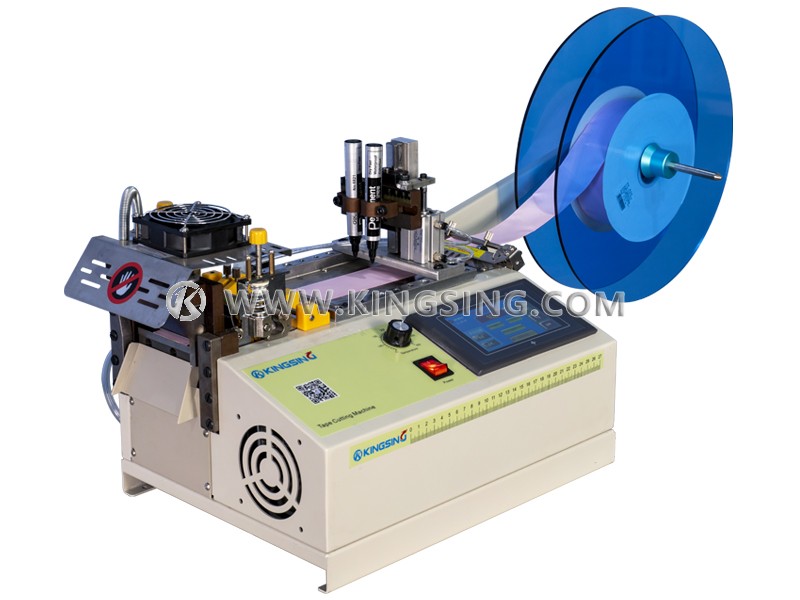 Note: Conforms to the relevant CE directives on machine safety and electromagnetic compatibility.