This is a power plug injection molding machine, suitable for injection molding of power plugs, data cables, USB, audio cables, chargers, connectors and other products. The injection mold needs to be customized according to the product, and the quantity that can be injected at a time depends on the size of the product.
It is suitable for various thermoplastics: PVC, TPR, TPE, PE, PBT, PC, PS, PP, PU, PA, POM, PMMA, PET, PPO, PPS, ABS, LCP, acrylic, melamine, nylon , polypropylene, polystyrene, etc.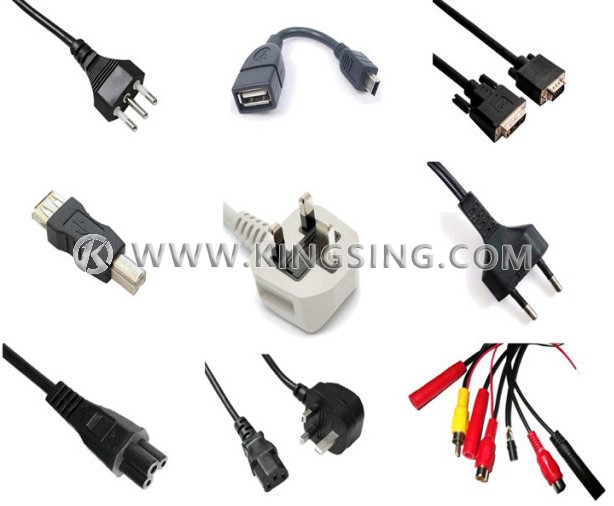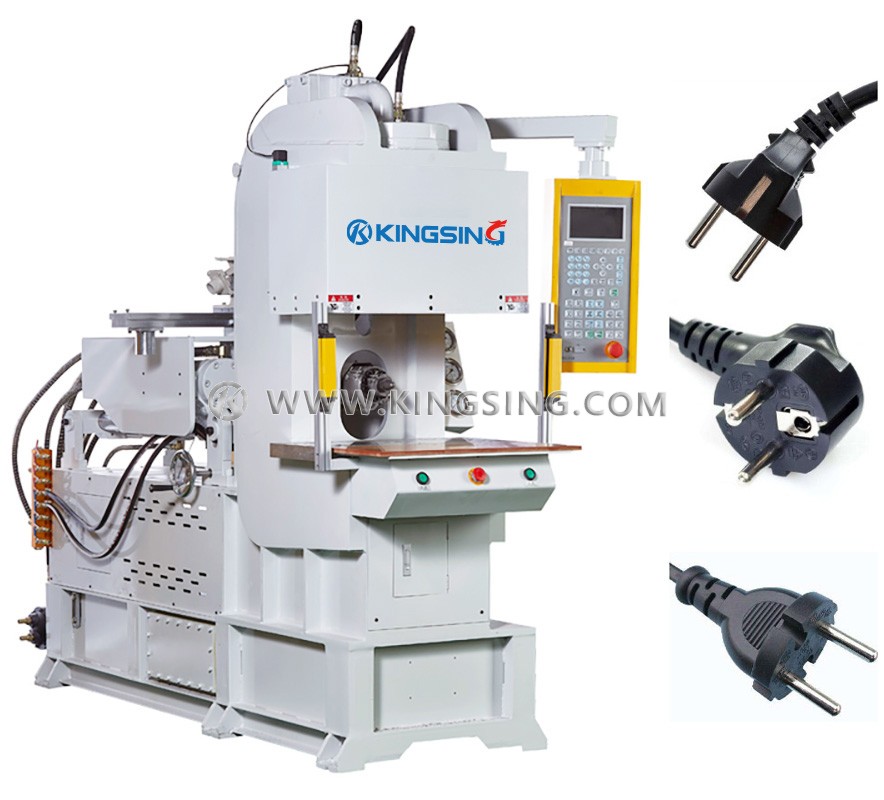 Screw Diameter
Φ38mm
Φ45mm
Φ50mm
Injection Pressure
173Mpa (1760kgf/cm2)
122Mpa (1254kgf/cm2)
100Mpa (1016kgf/cm2)
Theoretical Injection Volume
181cm3
254cm3
314cm3
Max. Injection Weight
168g (5.9oz)
236g (8.3oz)

292g (10.3oz)
Injection Rate
125cm3/s
175cm3/s
217cm3/s
Injection Speed
111mm/s
Screw Ration Speed: 0~240rpm

Clamping Force: 85ton (833KN)

Clamping Stroke: 270mm
Min. Mould Thickness: 185mm
Max. Opening: 455mm
Max. Mould Size: 500*350mm

Ejector Distance: 90mm
Ejector Force: 2.7Ton (26.5KN)
System Pressure: 13.7Mpa (140kgf/cm)
Oil Tank Capacity: 350L
Motor Power: 15KW (20HP)
Heater Power: 10.2KW
Net. Weight: 3500kg

Dimension: 2900×1300×3000mm
Note: Conforms to the relevant CE directives on machine safety and electromagnetic compatibility.