1.This is a semi-automatic pierce connector crimping machine that supports the use of continuous pierce connectors or boxed pierce connectors. The operator only needs to manually insert the wire end into the round hole of the terminal, and the machine can automatically complete the crimping.
2.The workmanship of the whole machine is precise, and the moving parts are all driven by Mitsubishi servo motors. This machine is widely used in drum washing machine and electric tool industry.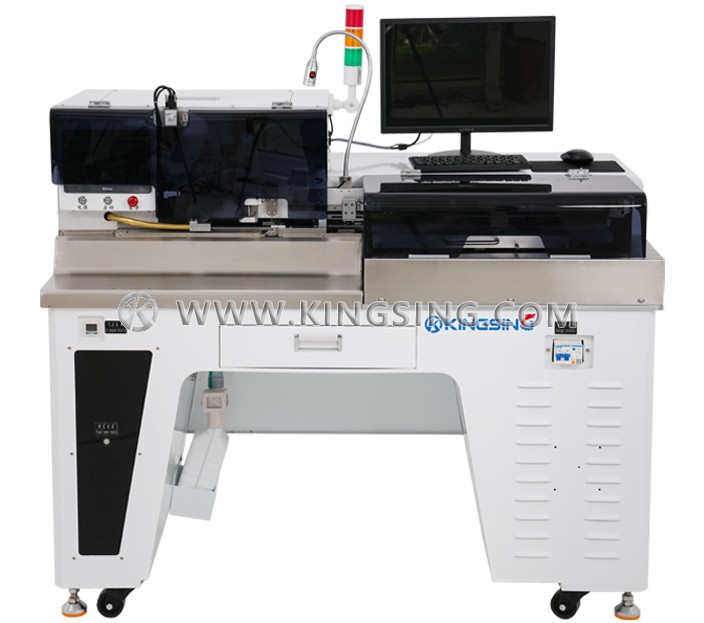 Crimp motor: Mitsubishi servo motor
Production efficiency: 1500Pin/hour
Operation interface: 7-inch color touch screen
Air pressure: 0.5~0.7Mpa
Working voltage: 220V 50/60Hz
Net weight: 180kg
Dimensions: 1400*800*1500mm
Note:
In the case of extremely hard, tough wires, processing may not be possible even within the cross section range. In case of doubt, KINGSING will be happy to provide processing samples of your wires.

Conforms to the relevant CE directives on machine safety and electromagnetic compatibility.