It can realize half cutting, full cutting and sequence marking of tubes.

Exquisite integrated design, simple and beautiful, small footprint.

The length of the cut tube is adjustable, and the number of cut tubes can be set.

No consumables wasted, saving production costs.

Switch between full cut and half cut modes with one click and turn on as needed.

Covers a wide range of tube materials and has strong applicability.

The tube diameter is 1-40mm, which is suitable for round tubes and flat tubes.

CNC interface, easy to learn and use.

MES interface and other components can be added.

It is non-contact processing, does not damage the product, and the wire number does not fade.

The processing efficiency of single tube is 4500pcs/h, and the processing efficiency of double tube is 9000pcs/h.

The laser beam is thin, the processing material consumption is very small, and the processing heat affected zone is small.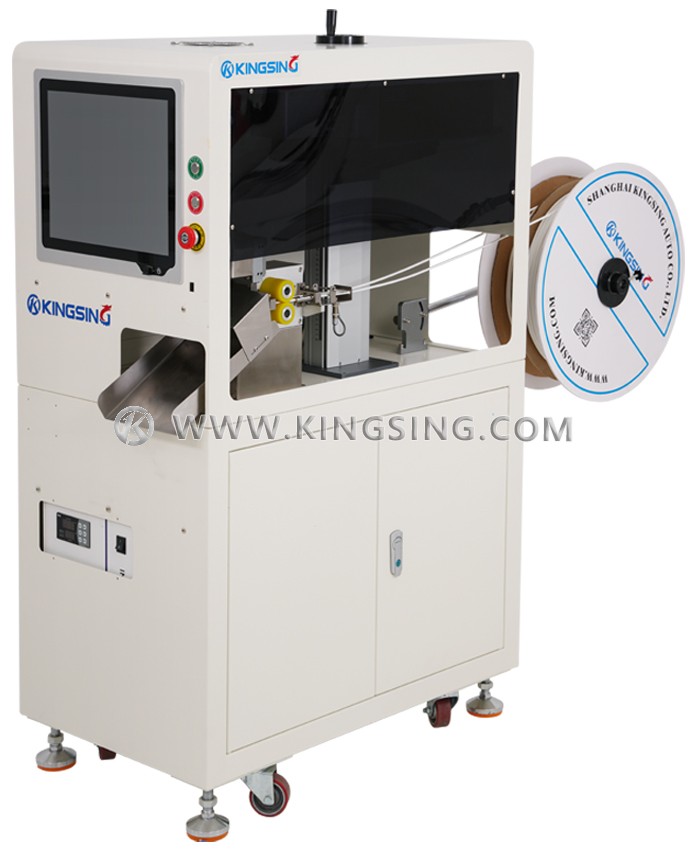 Equipment efficiency: 4500pcs/h (depending on the printing content)
Tube diameter: flat tube 1~40 mm; round tube Ф2~Ф6
Cutting length: 10-300 mm
Blade accuracy: 0.01 mm
Cutting accuracy: ±0.5 mm
Laser power: 3W
Laser type: purple light marking
Machine weight: 50KG
Ambient temperature:-5~40℃
Power supply: AC 220V 50/60Hz
Power rating: 0.8 KW
Dimension(L×W×H): 900*500*1400 mm
Note: Conforms to the relevant CE directives on machine safety and electromagnetic compatibility.