The automatic wire spool dereeler is designed to assist in the dereeling of spooled material for entrance in o an automatic cutting stripping and crimping machine.
Thanks to the vertical structure and bobbin-free design, it's able to handle Max.100kg wire reel with diameter ranging from 300mm to 600mm.
Requires no electrical connection to its host machine, wire dereeling speed automatically adjusts to the speed of demand, smooth acceleration and braking of the rotary plate.

Bobbin-free design, easy wire reel loading and unloading, fast operation with very little adjustment.

The pulley block can store up to 4m wires in advance to ensure very fast wire prefeeding requirements.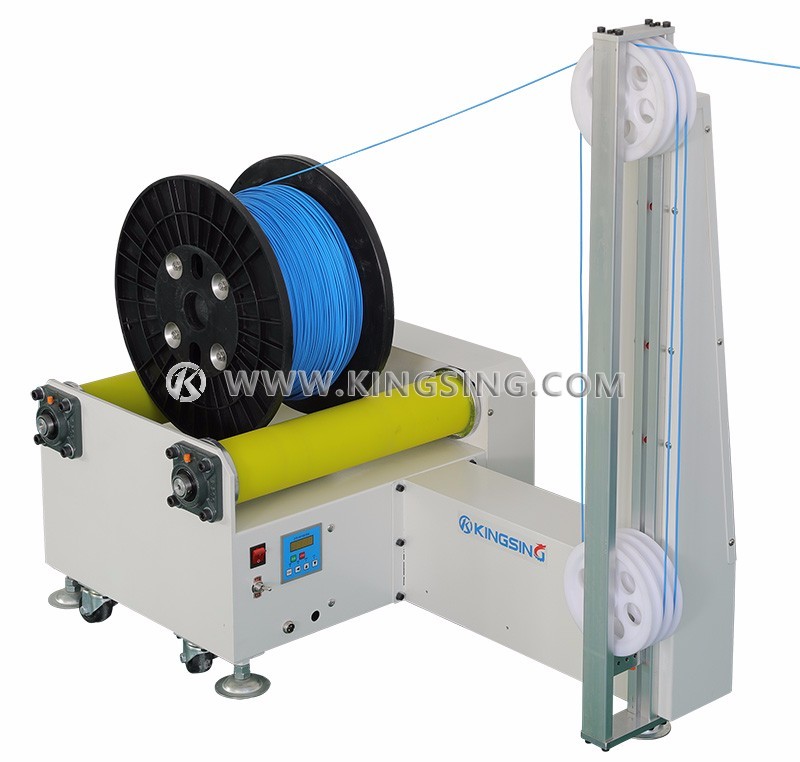 Available Material: reel coils of soft wire
Available Wire Size: Φ0.6 ~ 5mm
Max. Feeding Speed: 2.5m/s
Max. Reel Weight: 100Kg
Power Supply: 220V/50Hz
Power Rating: 120W
Net. Weight: 94Kg
Dimension: 1090 × 710 × 1000mm