This series of machine is a self-designed desktop equipment with small size and high-safety.
It is an economical machine in energy utilization which can be used for half-stripping of single line or sheathed cable.
Moreover, half-stripping length can be adjusted on the basis of customers' requirements.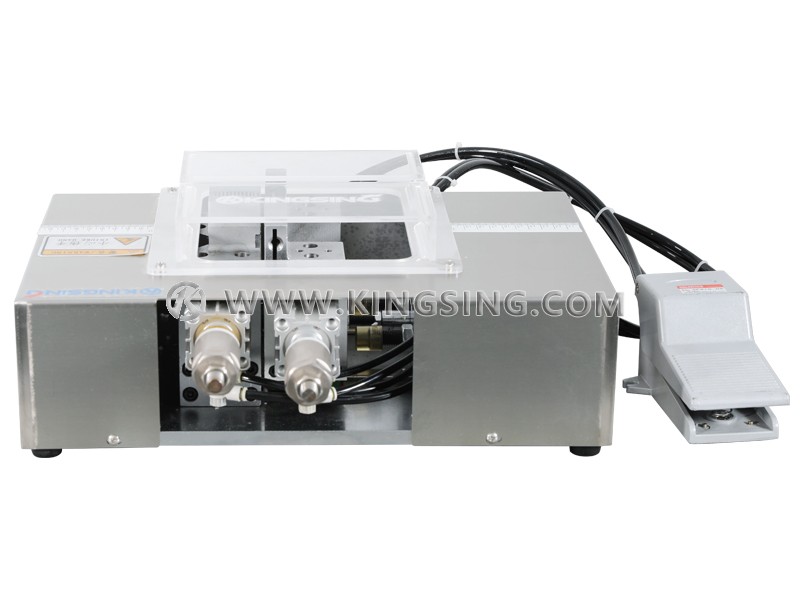 Applied wire:Single line, sheathed cable
Half-stripping length:5-20mm
Available wire size:ODΦ0.8mm~Φ8mm
Production speed:1000pcs/h
Air Pressure:0.5-0.7Mpa
Net Weight:20Kg

Dimension:430×400×180mm
Note:
In the case of extremely hard, tough wires, processing may not be possible even within the cross section range. In case of doubt, KINGSING will be happy to provide processing samples of your wires.

Conforms to the relevant CE directives on machine safety and electromagnetic compatibility.