This is a small table-top style heat shrinkable tube heating shrinking machine, small in size, powerful in function, with a special opening design, the heat shrinkable tube can be easily handled whether it is located at the end of the wire or in the middle of the wire.
A wire induction sensor is installed at the entrance, and when the wire is inserted, the machine starts automatically. The infrared heating tube is installed on the upper and lower sides, and the double-sided heating is conducive to the uniform heating of the heat shrinkable tube, and the heating temperature and time can be adjusted by the controller.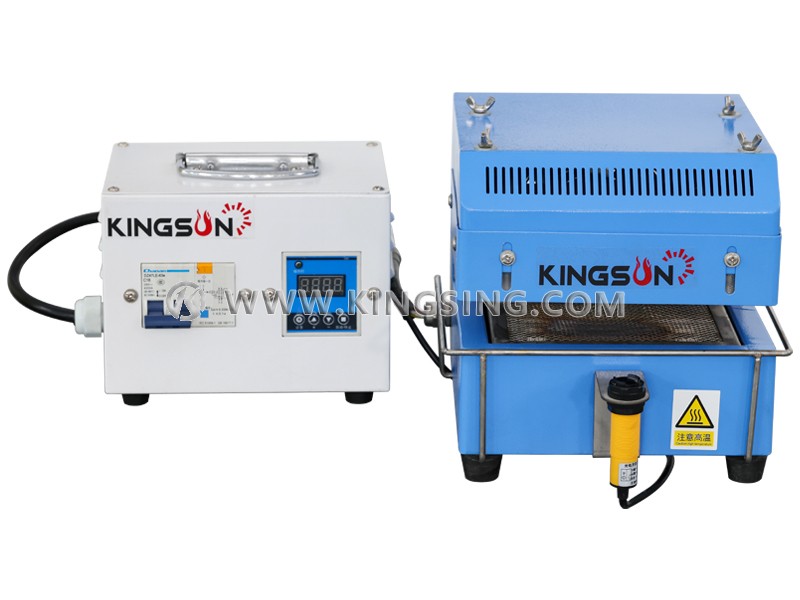 Heating Length: 0-80mm
Wire Diameter: Φ0-40mm
Heating Power: 300W×6 = 1800W
Power Rating: 1900W
Power Supply: 220V 50/60Hz
Weight: 6.6Kg
Dimension: 275×225×215mm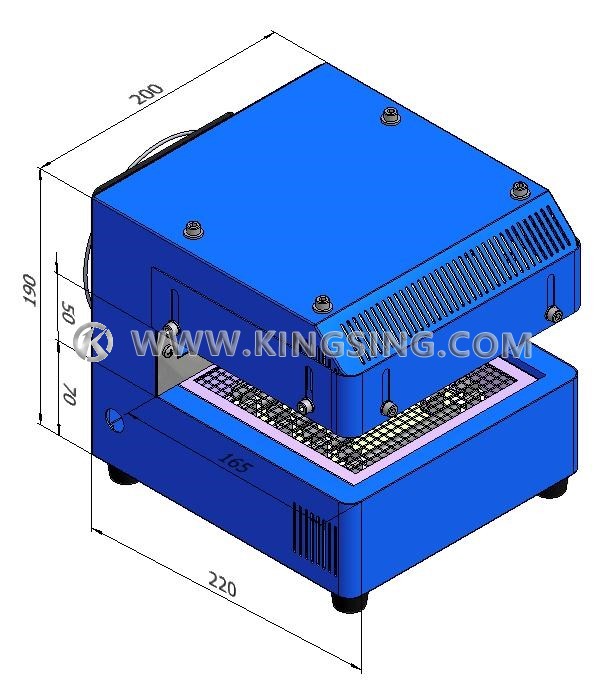 Note: Conforms to the relevant CE directives on machine safety and electromagnetic compatibility.