This machine is a rotary knife automatic pipe cutting machine, it is suitable for cutting PVC pipes with a certain hardness. The blade rotates around the pipe to cut it, this method can ensure that the nozzle will not be squeezed and deformed, and the incision will be smooth and neat.
It adopts belt feeding, since the contact area between the belt and the pipe is relatively large, which is beneficial to prevent the pipe from slipping during the feeding process, so it can ensure good feeding accuracy.
Features:
Robust & reliable;

The operation is simple, the operator can get started quickly without any training;

Excellent price/performance ratio;

Equipped with two feeding motors, more powerful;

It adopts rotary blade cutting mode, ensure that the incision will be smooth and neat;

Adopts MCU and touch screen control system;

With program storage function, convenient to process tubes of different sizes.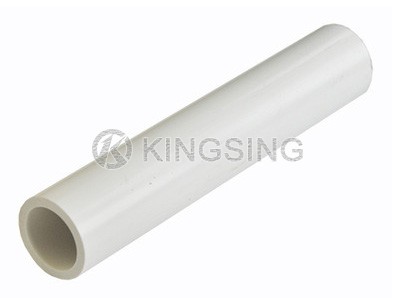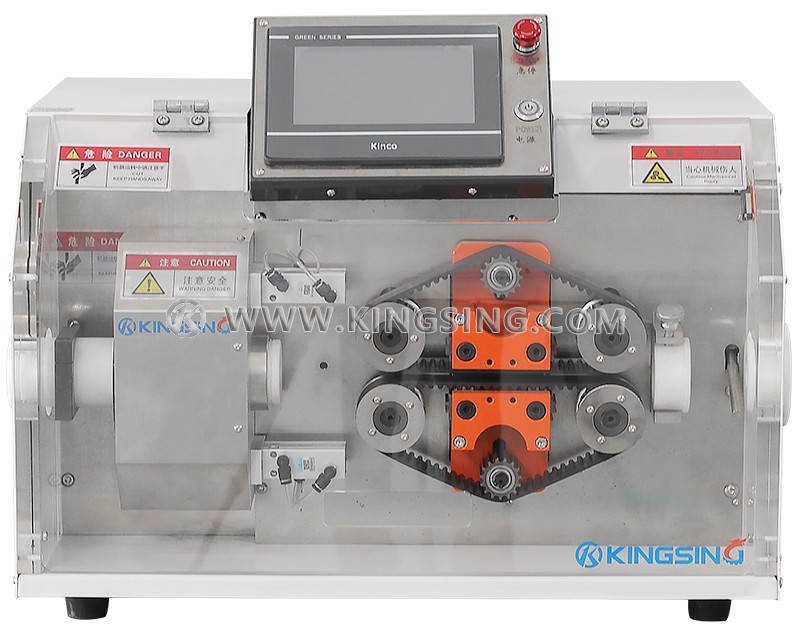 Model

KS-P542R

Tube Diameter

Ф5-42mm

Blade Type

Rotary blade

Cutting Length

0.1-9999.9mm

Cutting Accuracy

± L x 0.1mm (L=cutting length)

Speed

60 pcs/min (Depends on cutting length)

Power Supply

220V / 50Hz

Power Rating

500W

Air Pressure

0.5-0.7MPa

Dimensions (L × W × H)

540*560*570mm (21.26*22.05*22.44in)

Net Weight

70Kg (154.32lbs)

CE-Conformity:

KS-P542R fully complies with all CE equipment guidelines relative to mechanical and electrical safety and electromagnetic compatibility.