This is an automatic shark-tooth terminal crimping machine, which is designed for processing parallel twin cable and 2-core sheathed cable. When processing double parallel cable, it can automatically split, strip, and crimp terminals. When processing 2-core sheathed cable, it can automatically strip the outer jacket, strip the core wire, and crimp the terminals.
The machine can also be customized according to special needs, such as cutting two core wires into different lengths, and then crimping the terminals.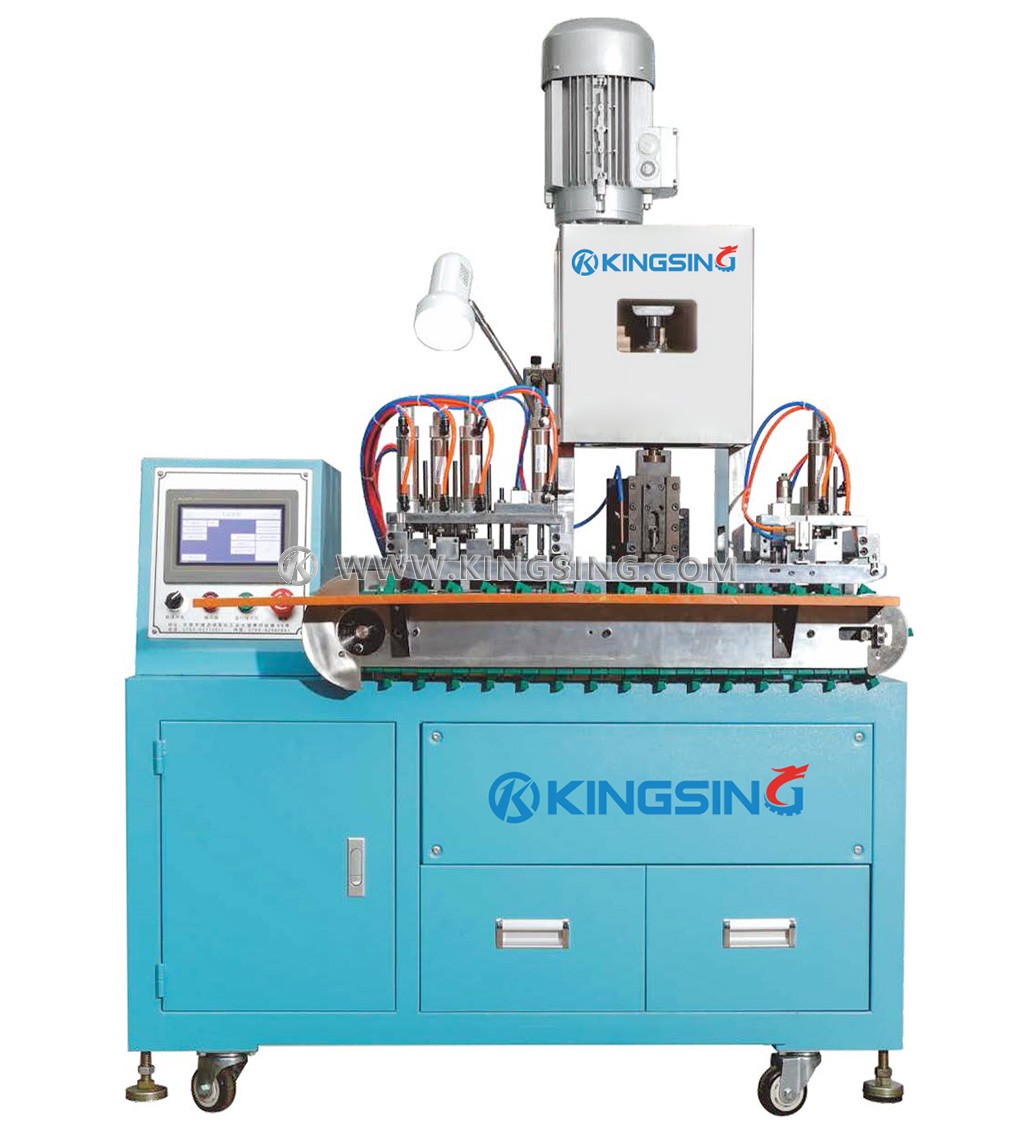 Available Cable Type: 2-core sheathed cable, parallel twin cable
Core Wire Stripping Length: 4~12mm
Jacket Stripping Length: can be customized
Capacity: 2300~2500pcs/hour
Crimping Force: 4Ton
Good Rate: >99%
Air Source: 0.5~0.8Mpa
Power Rating: 1000W
Power Supply: 220V 50/60Hz
Net. Weight: 325kg
Dimension: 1170×560×1470mm
Note: Conforms to the relevant CE directives on machine safety and electromagnetic compatibility.