This is a power plug injection molding machine, suitable for injection molding of power plugs, data cables, USB, audio cables, chargers, connectors and other products. The injection mold needs to be customized according to the product, and the quantity that can be injected at a time depends on the size of the product.
It is suitable for various thermoplastics: PVC, TPR, TPE, PE, PBT, PC, PS, PP, PU, PA, POM, PMMA, PET, PPO, PPS, ABS, LCP, acrylic, melamine, nylon , polypropylene, polystyrene, etc.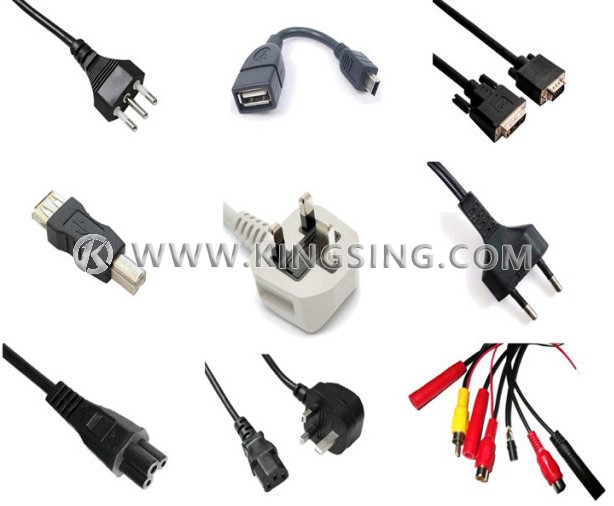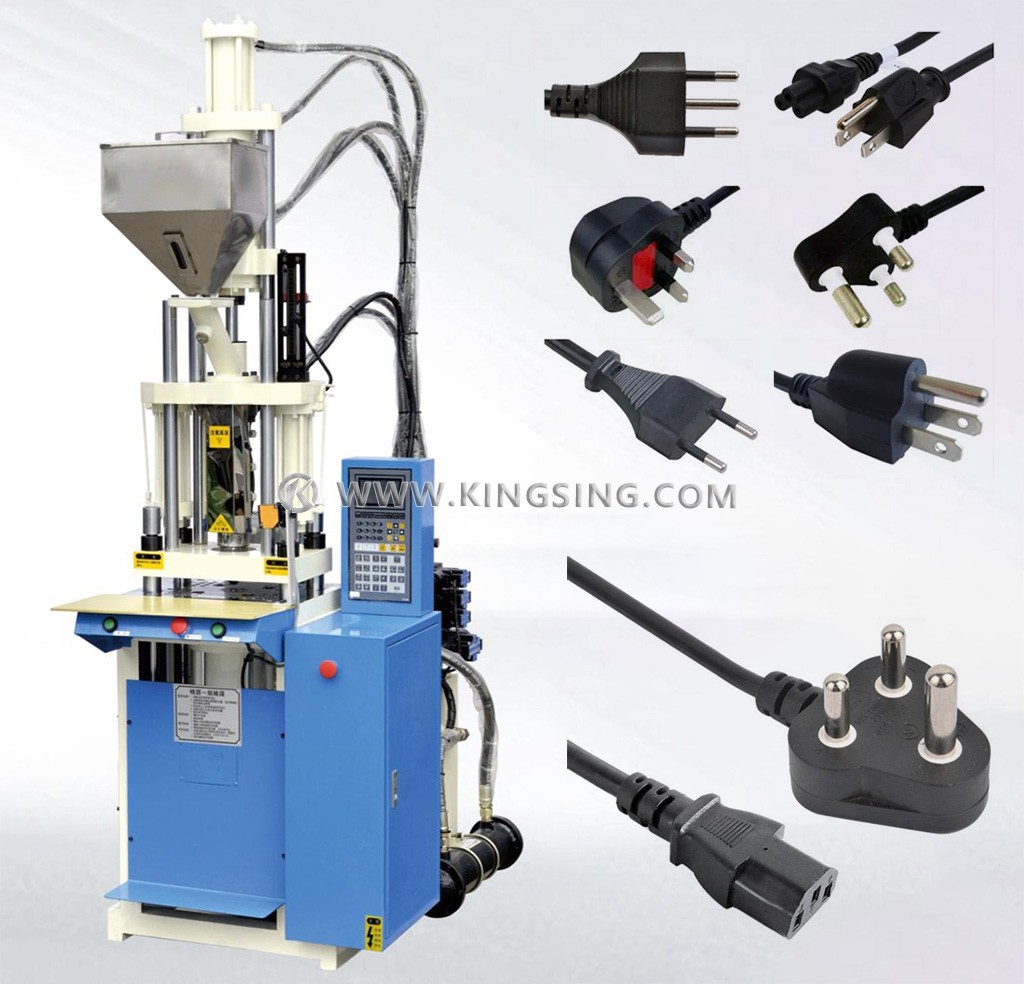 Screw Diameter
26mm
28mm
32mm
Injection Pressure
1677kgf/cm2
1446kgf/cm2
1107kgf/cm2
Theoretical Shot Volume
61cm3
71cm3
93cm3
Max. Shot Weight
56.6/2 (g/oz)
65.6/2.3

(g/oz)

85.7/3

(g/oz)

Injection Rate
41cm3/s
48cm3/s
62cm3/s
Screw Stroke: 116mm
Screw Ration Speed: 0~148rpm
Nozzle Contact Force: 3.5ton
Nozzle Retraction Stroke: 150mm
Stages of Temperature Control: 3
Clamping Force: 35ton
Platen Size: 500*340mm
Distance Between Columns: 360*200mm
Min. Mould Thickness: 60/145mm
Opening Stroke: 215mm
Max. Mould Opening Distance: 275/360mm
Ejector Force: 1.3ton
Ejector Stroke: 35mm
Max. Hydraulic Pressure: 140kgf/cm2
Oil Pump Output: 31cc/rec
Cooling Water Consumption: 500~700L/hour
Motor Power: 4KW
Barrel Heating Power: 2.4KW
Total Wattage: 6.4KW
Net. Weight: 1200kg
Gross Weight: 1300kg
Dimension: 1600×1100×2200mm
Note: Conforms to the relevant CE directives on machine safety and electromagnetic compatibility.