This Hot Blade Tape Cutting and Punching machine adopts synchronous belt device with more stable tape loading, more accurate tape cutting. Automatic and efficient, this machine is equipped with receving device so that it's easy for customer to pack. During cutting procedure, this machine can cut the blade and seal the edge with heat, also it is able to make holes with different diameters on the tape, that makes the tape cutting machine unique and very useful.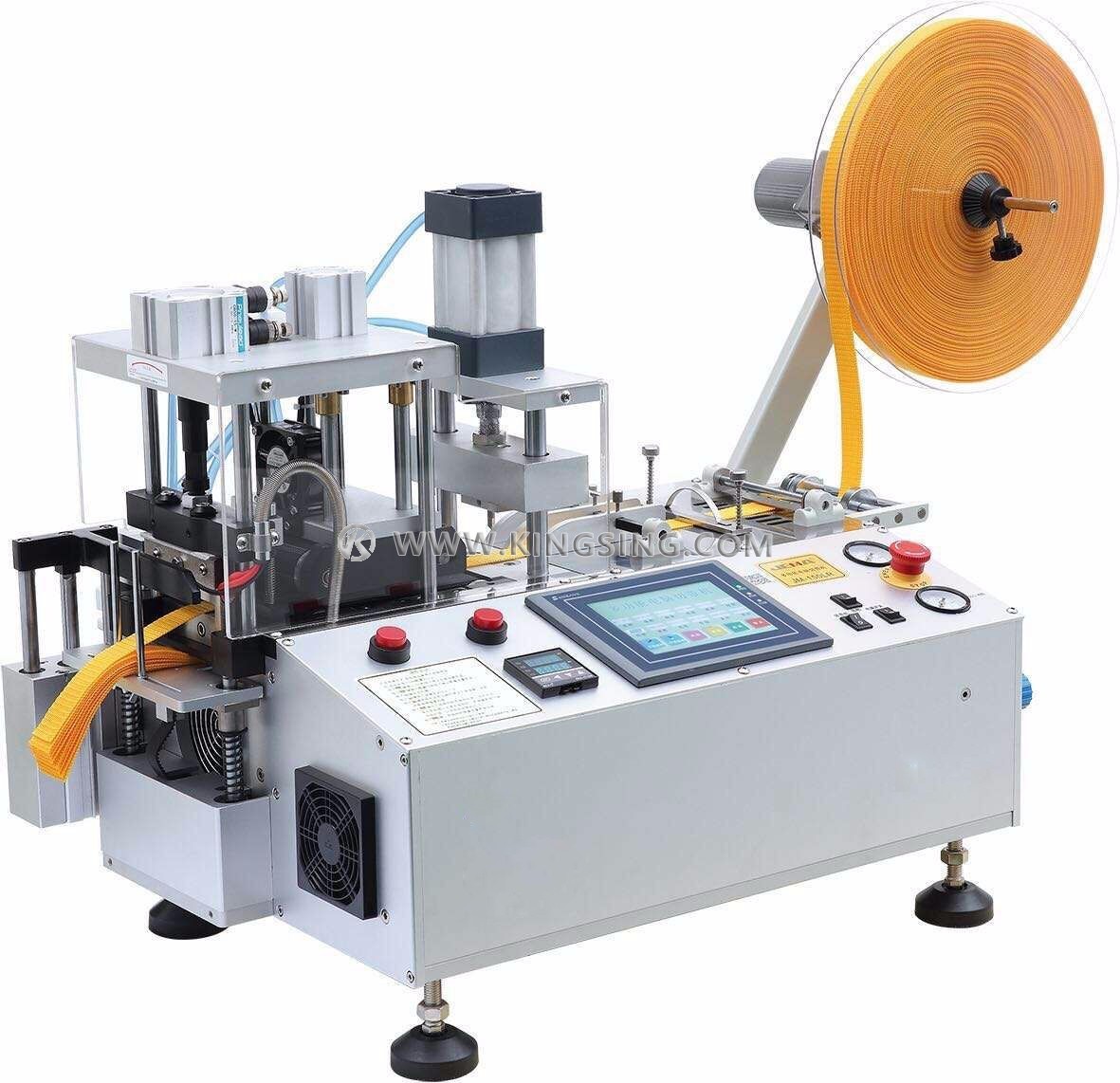 Cutting Length: 20-99999mm
Punching Diameter: 2-5mm
Max. Cutting Width: right angle/bevel angle:100/35mm
Max. Material Receiving Height: 30mm
Max. Blade Temp: 420℃
Cutting Speed: 100/50p/min
Air Pressure: 20-50Mpa
Power Supply: 220V
Power Rating: 0.5KW
Net Weight: 77.5Kg
Dimensions: 800 X 570 X 615mm

All kinds of wovean belt, velcro, shoelace, plastic soft tuble, computer cablel, label etc.