This is a table-top wire circular labeling machine, the operator only needs to put the wire into the fixture, then it can automatically complete the labeling. Because it adopts the way of wire rotation for labeling, it is only suitable for round objects, such as coaxial cables, round sheath cables, round pipes, etc.
Parameters can be set through the touch screen. It can also be equipped with an optional label printer, which can realize labeling while printing.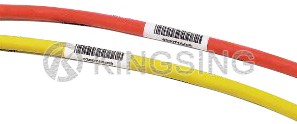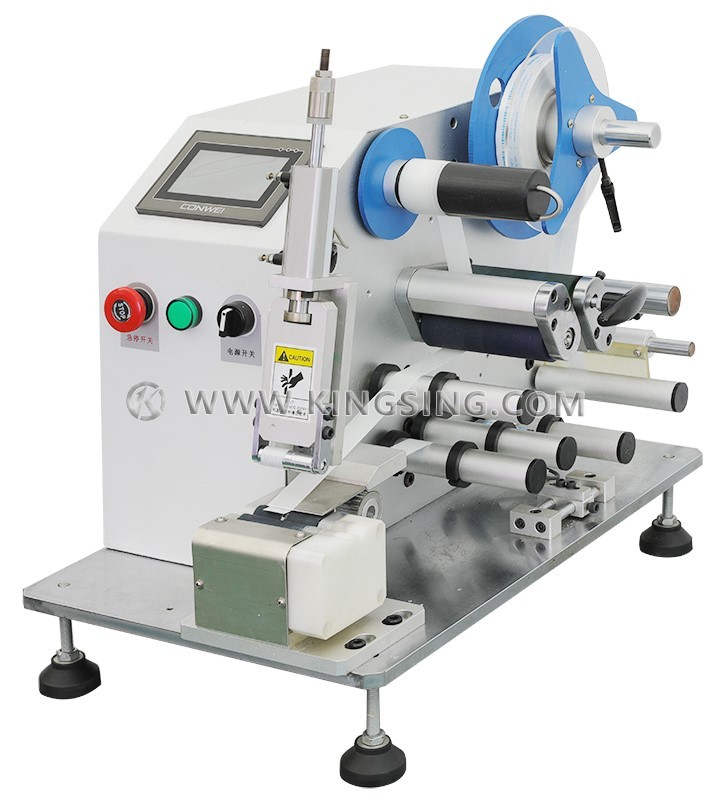 Suitable Product Diameter: above 4mm
Suitable Label Width: 5~50mm
Suitable Label Length: 20~100mm
Labeling Accuracy: ±0.2mm
Labeling Speed: 1200pcs/hour
Power Supply: 220V/50Hz
Net Weight: 40Kg
Dimension: 270×760×440mm -+7-89+.