This is a semi-automatic two-pin plug crimping machine, suitable for crimping Chinese standard two-pin plugs and European plugs. The plug is automatically fed by the vibrating plate, the operator only needs to put the cable head into the fixture on the conveyor belt, then the machine can automatically complete the actions of stripping the outer jacket, stripping the core wires, inserting into the plug, and crimping.
The vibrating plate and crimping jig need to be customized according to the product. Usually, one machine can only process one fixed product.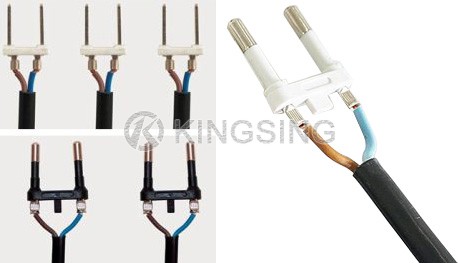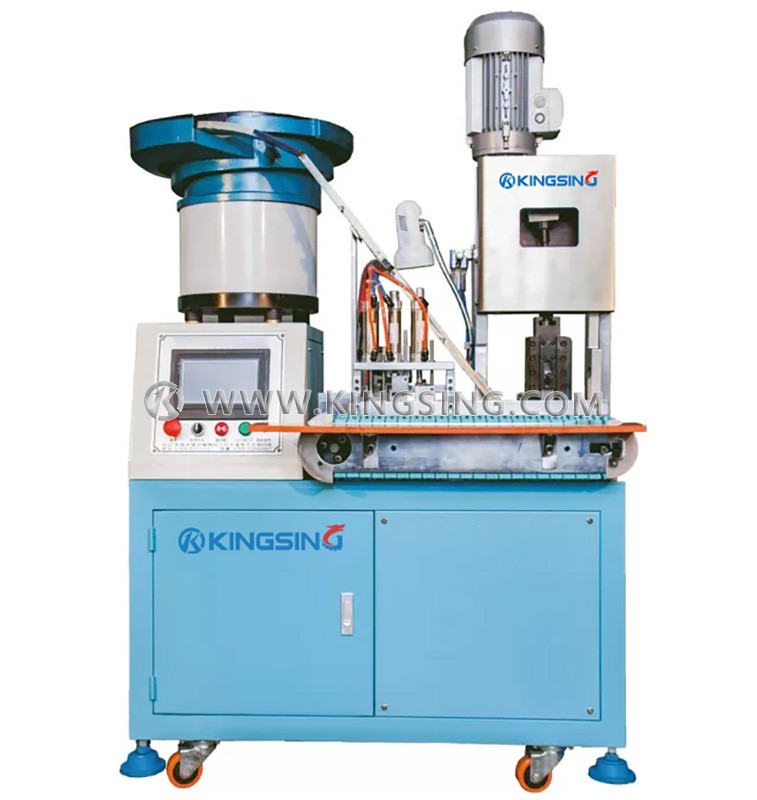 Available Cable: H03VVH2-F, H05VVH2-F, etc.

Capacity: 2500~2800pcs/hour
Crimping Force: 4Ton
Good Rate: >99.8%
Air Source: 0.5~0.8Mpa
Power Rating: 1.5KW
Power Supply: 220V 50/60Hz
Net. Weight: 350kg
Dimension: 1130×830×1650mm