This single head Automatic Wire Twisting and Tinning Machine,
can send solder wire

add flux automatically

with its perfect twisting effect

high accuracy

wide application
it became the most effective machine for electronic wire harness processing industry.
The user can choose the real-time terminal pressuremanagement system, which will alarm when the terminal crimping pressure is abnormal, therefore, the processing quality is under 100 percent control.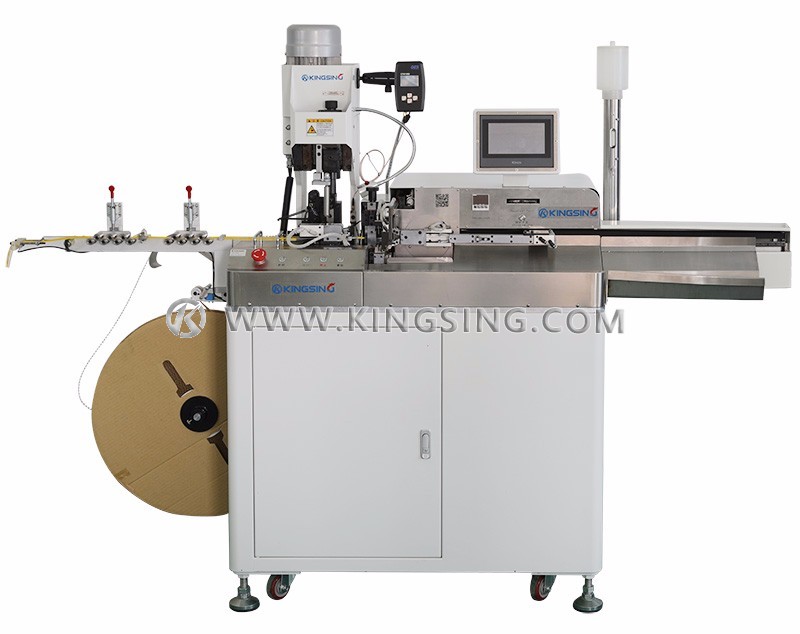 Wire Size: AWG16 - AWG30
Stripping Length: 0 - 20mm(wire end stripping L + wire head stripping L ≤20mm)
Twisting Length:3 - 10mm
Max. Wire Tinning Depth: 15mm
Cutting Length:30 - 800mm (Other length can be customized)
Cutting Accuracy: ±(0.1 + 0.002×L)mm (L=cutting length)
Crimping Force: 2Ton (customizable)
Power Rating: 1500W
Speed: 5000 -8000 pcs/h
Air Supply: 0.4 - 0.6MPa
Detection device: terminal, crimping error, wire knotting, air supply error, mechanical error, etc.
Power Supply: 220V/50Hz
Net. Weight: 390Kg
Gross Weight: 430Kg
Dimension: 700 × 800 × 1900mm