The electric wire prefeeder distinguishes itself through its double motor design and large accumulation capacity, it's able to handle wire reels or loose coils weighing up to 40kg.
A moveable dancer pulley allows the wire prefeeder to easily respond to the typical intermittent starting and stopping actions associated with automatic wire processing machines.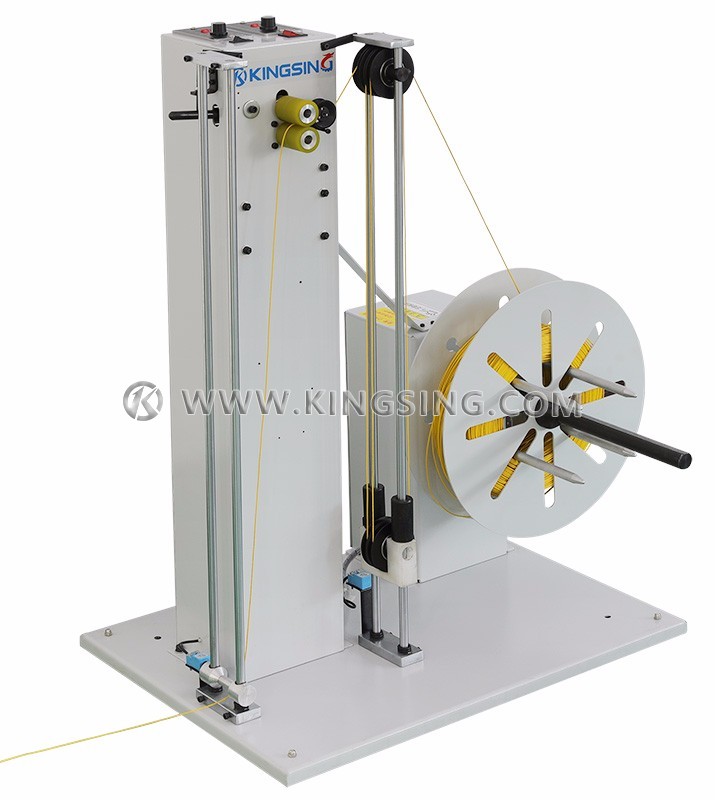 Scope of Application: wire reel or loose coil
Available Wire Diameter: Φ0.5~4mm
Wire Spool Diameter: Max. 400mm
Wire Spool Width: Max. 350mm
Wire Spool Weight: Max. 40Kg
Wire Feeding Speed:
Storage Capacity: about 4m
Power Supply: 220V 50/60Hz
Net. Weight: 54Kg
Dimensions: 700×620×960mm

Note: Conforms to the relevant CE directives on machine safety and electromagnetic compatibility.