This machine is designed for wire crimping process.
This machine is driven by dual-action normal cylinder which has advantages of high efficiency and quality in crimping force and speed.
It's suitable for crimping medium and large number of terminals.
If a variety of terminals need to be crimped, this product also should be used.
Because KINGSING has a variety of terminal crimping die sets to choose for you.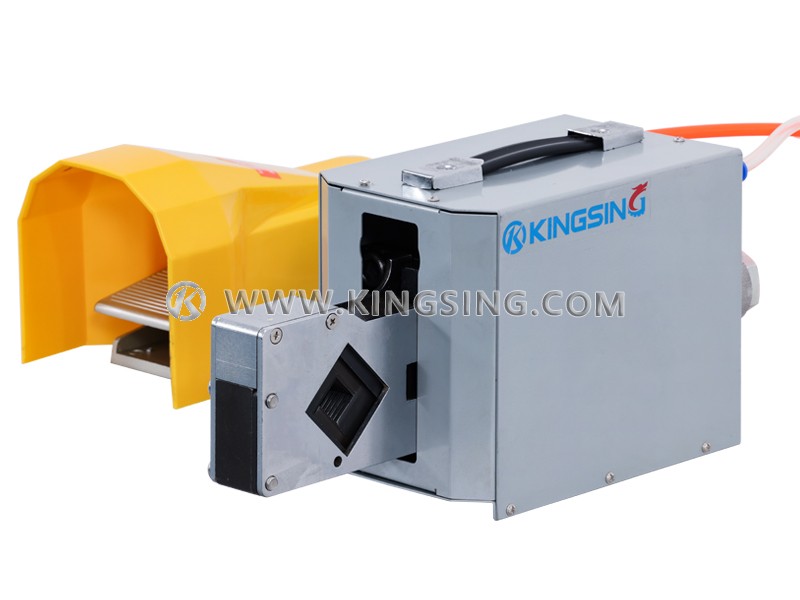 Available Air Pressure:0.5-0.7Mpa
Output Force:1.3T
Terminal Type: Tubular terminals
Range of Application:4-120mm2
Net Weight:12Kg
Dimension:410×135×180mm