The terminal tensile tester is an economical motorized bench top device for measuring pull forces of crimp connections, welded connections and many other possibilities, it's specially suited for quality assurance in a production environment. Speed controlled motor for consistent pull rates, standard interface for curve analysis, downloading test data and statistical analysis with optional PC software.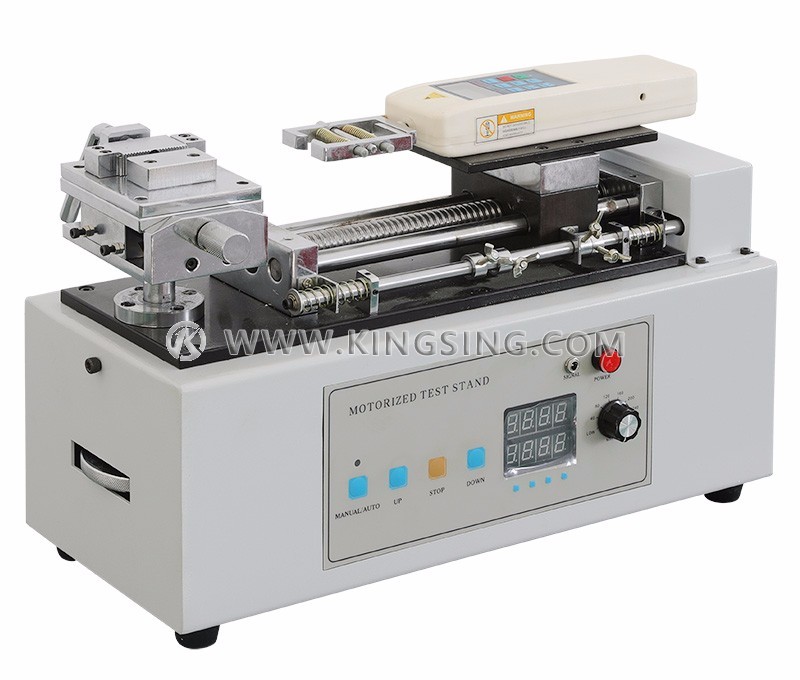 Force range: 500N (1000N tester is optional)
Resolution: 0.01 N
Accuracy: ± 0.5%
Power supply: 220V / 50Hz
Ambient temperature: 0 to 60 ℃
Ambient humidity:<80%
Allowable overload: 150%
Dimensions: 470mm × 200mm × 300mm
Note: Conforms to the relevant CE directives on machine safety and electromagnetic compatibility.