This is a free-standing, electric-demand wire prefeeder designed to pull wire and cable from reels weighing up to 20kg and provide a constant tension to downstream wire processing machines. A moveable dancer pulley allows the wire pre-feeder to easily respond to the typical intermittent starting and stopping actions associated with automatic wire processing machines.
Small size, save space;

Excellent price/performance ratio;

Designed by human structural mechanics to reduce fatigue strength;

Easy operation and low technical requirements for operators;

The wire feeding speed can be adjusted freely by turning the adjusting knob of the speed controller;

Both reel type wire and loose type wire can be used for this machine, the scope of application is wider;

With one-key switch function of motor forward and reverse.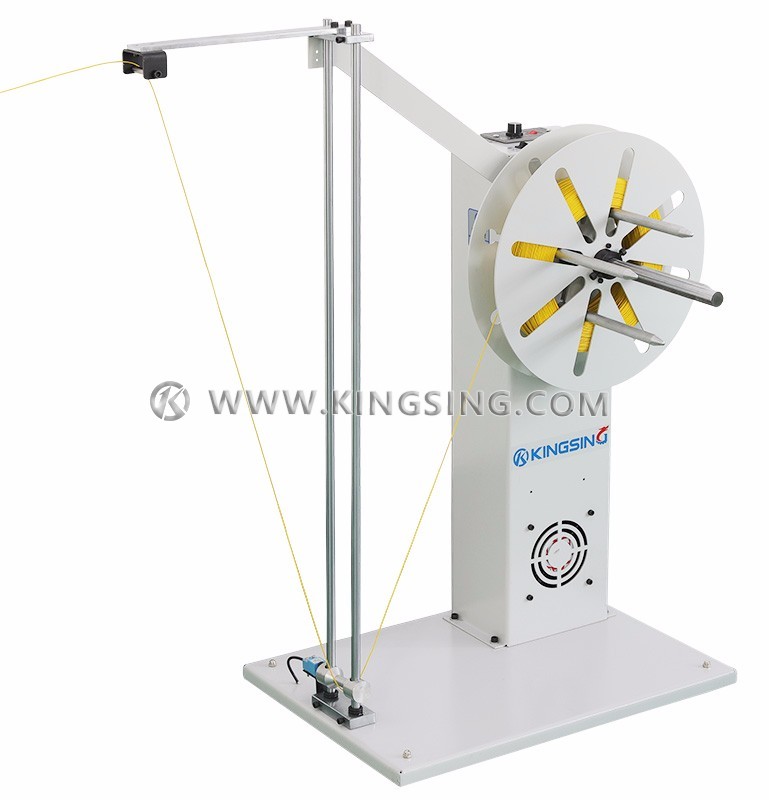 Scope of Application: wire reel or loose coil
Available Wire Diameter: Φ0.5~4.0mm
Wire Spool Diameter: Max. 400mm
Wire Spool Width: Max. 195mm
Drum ID: Min.30mm
Wire Spool Weight: Max. 20Kg
Wire Feeding Speed:Max.1.2m/s,adjustable
Motor Power:150W
Power Supply: 220V 50/60Hz
Net. Weight: 30Kg
Dimensions: 900×500×930mm

Note: Conforms to the relevant CE directives on machine safety and electromagnetic compatibility.