This is a high-speed five-wire 2-sided automatic terminal crimping machine, it's able to process 5 wires at the same time, so its work efficiency is greatly improved.
This machine adopts the method of wire rod drawing instead of roller feeding, which is beneficial to improve the accuracy and stability of the wire, and at the same time, it can ensure the straight of the wire.
The length of the wire rod can be customized according to requirements. When processing long wires, a conveyor belt can also be selected to ensure that the finished wire can be placed in the receiving tray evenly.
This machine can be equipped with wire twisting function, which can twist 2 or more wires together.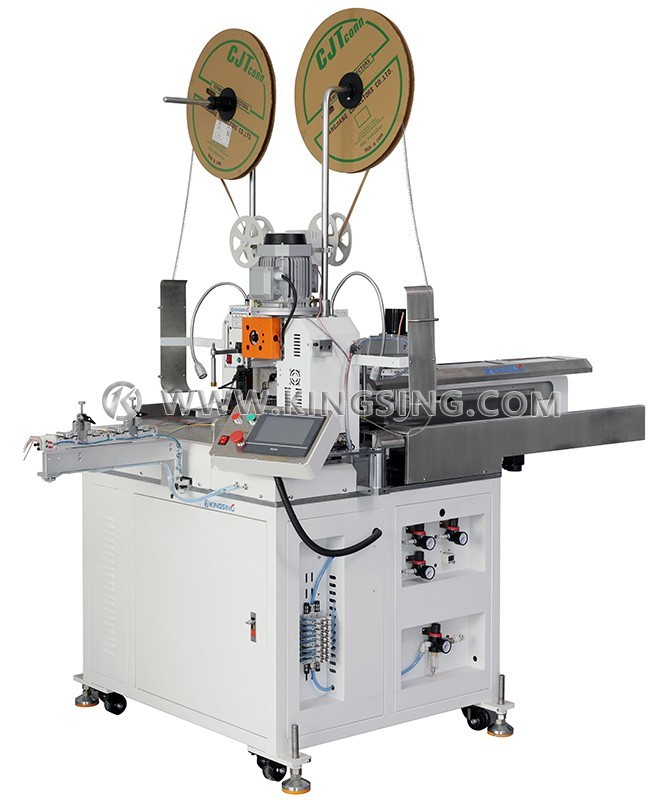 Available Wire Size: 18~28AWG
Wire Cutting Length: 40~850mm (Can be customized)
Stripping Length: 0~8mm
Crimp Force: 2.5T
Capacity: 4000~6000pcs/hour
Power Rating: 3000W
Power Supply: 220V 50Hz
Air Pressure: 0.5~0.7Mpa
Motor Type: Mitsubishi servo motors
Cylinder Brand: Airtec (Taiwan)
Electromagnetic valve: FESTO (Germany)
Screw & Slide Track: HIWIN (Taiwan)
Screen: 7" color touch screen (KINCO)
Net. Weight: 230Kg
Dimension: 1300*680*1500mm