New energy wire cutting stripping machine KS-W6131S is great choice for processing flat ribbon cable due to outstanding customized design.
Adjustable stripping parameters, high-performance blade and simple and mature controlling system with color screen,
all of these advantages have KS-W6131S become a very popular type of stripping machines worldwide.
With 100 sets of program storage function, it is very convenient to process different sizes of wires.
Roller jumping and tube lifting design facilitates keeping smooth wire cutting and stripping.
Moreover, this machine adopts stepper motor driven mode which accomplishes high-precision control of motor speed and rotary position.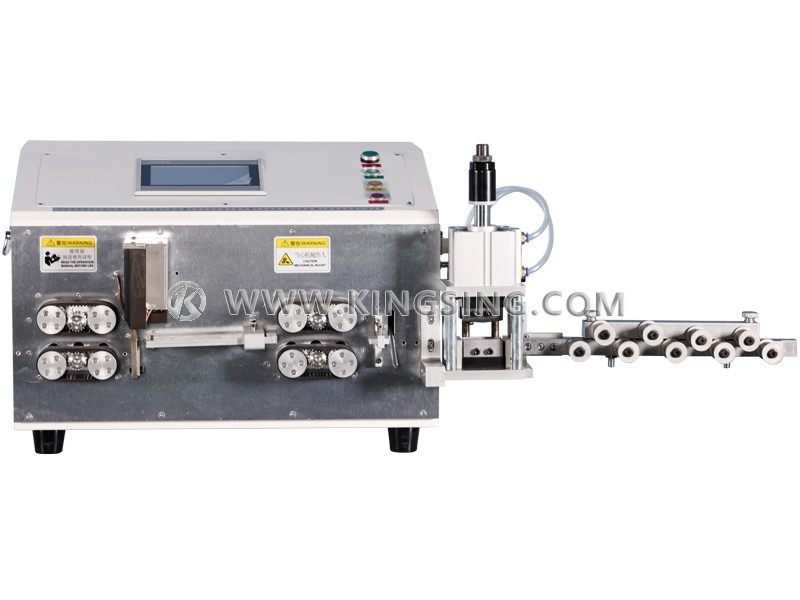 Dimension(L×W×H): 650×610×450mm
Net Weight: 80Kg
Power Rate: 800W
Power Supply: AC220V/50Hz
Air Pressure: 0.5-0.7MPa
Memory Function: Max. 100 groups of programs
Max. Cutting Length: 999999mm
Capacity: About 1200 PCS/Hour (Depend on cutting length)