KS-T22 compact fully automatic processes terminals and waterproof seals on both sides of wire and takes up minimum space.
The full servo motor system guarantees high production efficiency and precision.
KS-T22 has all the necessary key functions and it also can be customized for specific purposes with an extensive range of options.
High-performance modules ensure seamless quality monitoring.

Optimized quick-change systems reduce set-up and changeover times. The module can be simply and quickly switched from one seal variety to another. The terminal rolls and crimping devices can be changed quickly during operation.

Optional part crimping force monitor CFM4203(OES) detects missing individual wires and crimped insulation. The optional automatic conductor detector ensures excellent quality, even for the finest conductors. It detects the slightest contact between the blades and conductor strands during cutting and stripping process. The laser profiler system monitors strip quality and seal insertion and automatically rejects defective products.
KS-T22 is simple and user friendly. Conveyor belt can be customized according to production requirements. Wire prefeeding machine can be customized according to wire roll size.
All of above combination makes the machinery less complex, brings down costs for spare parts and reduces training requirements.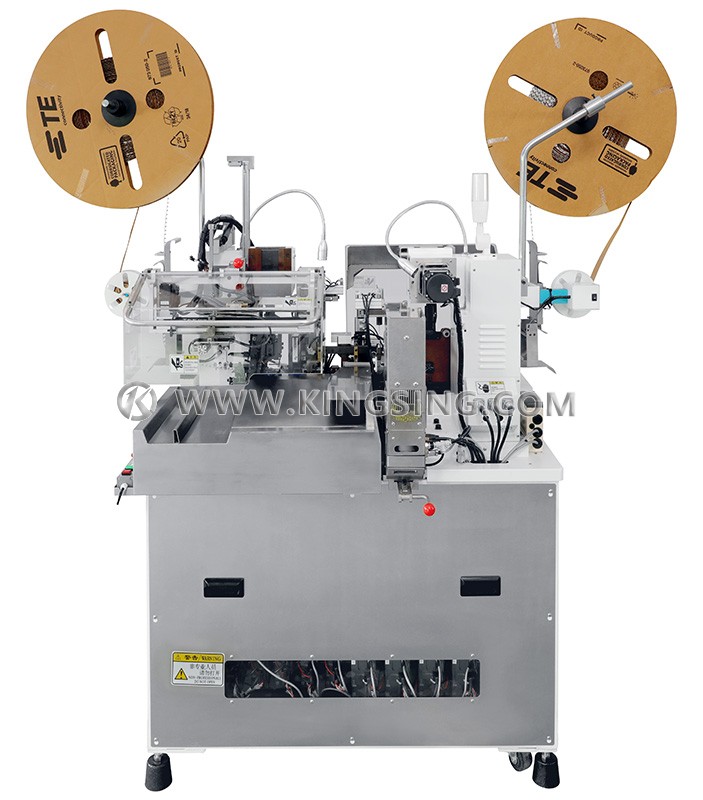 Crimping & Sealing / Crimping & Sealing

---

Crimping & Sealing / Crimping
---

Crimping & Sealing / Stripping
---

Crimping / Stripping
---

Stripping
---